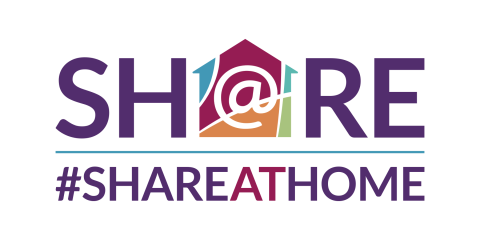 Our Omaha/Council Bluffs metro is a community of collaboration and generosity, and this piece of our DNA is showing itself in endless, heartwarming inquires of, "How can we help?" 
As we social distance to slow the spread of COVID-19, we are grateful for technology that empowers, unites, and brings us closer to the common goal of a metro where every nonprofit and vulnerable neighbor's needs are met.
If you're able to give: your money, time or skills...
You can continue to do good and #SHAREatHome.  


EASY WAYS TO VOLUNTEER FROM HOME
Become a penpal for Black and Pink. They coordinate a nationwide penpal program in which they match incarcerated LGBTQIA2S+ members with penpals who correspond, build relationships, and participate in harm reduction and affirmation. Submit your interest here. 
Crossroads of Western Iowa is looking for volunteers to connect online through Zoom with clients. You can read a book, play a virtual chess game, demonstrate how to create a painting or craft project, or share in many other unique types of interactions. Submit your interest here.
Now is a great time to become a Big Brothers Big Sisters of the Midlands mentor! Mentors are a friendly and supportive voice during this confusing time for youth. Start your mentoring journey virtually with online registration and training. Submit your interest here.
Write articles or blogs for Dove's Nest's website and newsletter and/or develop worship resources, such as children's stories or sermon outlines. Submit your interest here.
Make phone calls to Radio Talking Book Services listeners/care facilities to determine if any have encountered challenges with their radios or listening devices and to receive feedback about usage. Submit your interest here.
There are a variety of ways to virtually volunteer with Lutheran Family Services. Become a digital ambassador, send messages of hope, create care packages and more. Submit your interest here.
 Answer crisis hotline phone calls from your home. The Women's Center for Advancement (WCA) has seen an increase in calls to their domestic violence and sexual assault hotline.  Submit your interest here. 
American Foundation for Suicide Prevention Nebraska is starting a mail campaign called "NICE NOTES". Help write positive, uplifting notes and they'll organize drop off/pick up of cards and will handle the addressing and the stamps. Submit your interest here.
 Send letters of encouragement to MICAH House clients experiencing homelessness and staff. You may mail letters to MICAH House at 1415 Avenue J, Council Bluffs, Iowa 51501.
Make sack lunches for homeless men, women, and children at Open Door Mission. Please include a sandwich (meat or PB&J) plus both a sweet and a salty item. We ask volunteers to practice good hygiene and wear gloves while preparing lunches.  Learn more here.
Volunteer to be a future Golden Retriever Rescue in Nebraska Foster Home! Begin the vetting process virtually now and help Golden Retriever Rescue be prepared for an anticipated spike in need of foster homes in the coming months. Submit your interest here.
Saving Grace Perishable Food Rescue needs COVID-related supplies to protect their drivers as they pick up perishable food to be distributed to local nonprofits.  Shop here to ship directly.
Help Food Bank for the Heartland pack, sort and stock food to fight hunger. Note, volunteer shifts take place at the Food Bank, practicing social distancing. Submit your interest here.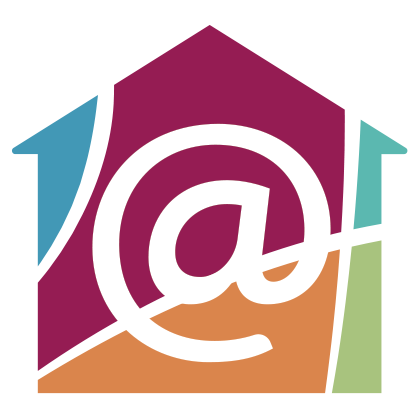 GIVE FROM HOME
Many nonprofits face hard decisions for the future if they cannot meet their budget needs. Canceled fundraisers, events, concerts and programs mean charitable causes must now look for new funding to carry out their missions. You can make a difference with a donation of any size. Give to a nonprofit now using donation code COVID19. 
Help feed guest families at Ronald McDonald House Charities by sending a catered meal to RMHC or drop off ingredients for a meal that staff members can prepare. Submit your interest here.
As you are spring cleaning:

Old electronics can be brought to Cross Electronic Recycling at 5030 N 72nd Street in Omaha. Learn more about Cross Electric Recycling here.  
Cell phones can be donated to Women's Center for Advancement and delivered to 3801 Farnam, Omaha. There is a bin in the vestibule.
Craft and art supplies can be delivered to Bethlehem House at 2301 S 15th Street, Omaha 
Notebooks, pens, pencils can be delivered to Learning for ALL at 8610 West Dodge Road, Omaha or New Cassel Foundation at 900 N 90th Street, Omaha
Preemie diapers and formula are accepted by March of Dimes. Contact kschemahorn@marchofdimes.org.
Wheelchairs and scooters can be donated to the Muscular Dystrophy Association. Contact Laura at 402-390-2914.
Complete board games may be brought to:

Abide at 3323 N 45th Street, Omaha
Child Saving Institute at 4545 Dodge Street, Omaha
FAMILY, Inc in Council Bluffs (email kkolakowski@familyia.org to schedule donation)
Florence Home at 7915 N 30th Street, Omaha

 Cleaning supplies are accepted by:

Bethlehem House at 2301 S 15th Street, Omaha
Catholic Charities Domestic Violence and Sexual Assault Program at 1215 N Broadway, Council Bluffs
Child Saving Institute at 4545 Dodge Street, Omaha
MICAH House at 1415 Avenue J, Omaha
Midlands Humane Society at 1020 Railroad Avenue, Council Bluffs

Non-perishable food, toiletries are accepted by:

Abide at 3323 N 45th Street, Omaha
Catholic Charities Omaha at Juan Diego Center or Sain Martin de Porres Center 
Heartland Hope Mission at 2021 U Street, Omaha
Heart Ministry Center (toiletries only) at 2221 Wirt Street, Omaha
New Cassel Foundation (toiletries only) at 900 N 90 Street, Omaha
New Visions Homeless Services at 1435 N 15 Street, Council Bluffs
Salvation Army (food only) at 6101 NW Radial Highway, Omaha
Siena Francis House at 1117 North 17th Street, Omaha
Society of St. Vincent de Paul (food only) at 2101 Leavenworth Street, Omaha
Youth Emergency Services at 2602 Harney Street, Omaha

Culturally appropriate, non-perishable food items for refugee families may be brought to Heartland Family Service at 4318 Fort Street in Omaha, Monday through Friday between 11 a.m. and 1 p.m. Learn more.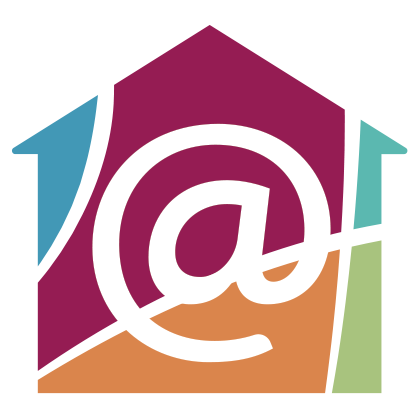 USE YOUR SKILLS FOR GOOD AT HOME
Can you research and write accurate descriptions?  Heartland Equine Riding Therapy Academy (HETRA)  has received donated items that can be auctioned off online for needed revenue. Volunteers can research and draft descriptions for online auction sites. Submit your interest here.
Pear Tree Performing Arts needs help with grant research and writing, and with their website and social media. Learn more.
Are you handy with a needle and thread? 
Good at Googling? Help Sing Omaha scour the web for applicable grants for their music education programs. Submit your interest here.
Are you a graphic designer? A creative eye is needed to help the Roberta and Bob Rogers Gallery design a postcard and social media images. Submit your interest here.
Your talents are needed! To put your skills to use, filter volunteer needs by skills desired here. Omaha metro nonprofits are in need of marketing, IT, finance, construction, art and legal assistance. See an opportunity that's not social distancing approved? Submit your interest for the future. 
Thank you for giving financially as you're able and sharing your time, skills and goods with vital local nonprofits. 
Share with us on social media,
@SHAREomaha
, how you're doing good with
#SHAREatHome
. 
______
SHARE Omaha offers easy ways to do good for local causes, big and small. As nonprofits adapt how they carry out their missions due to social distancing requirements, use SHARE Omaha to continue to connect to new ways to virtually volunteer, collect useful items at home and contribute the cash needed to sustain vital organizations.