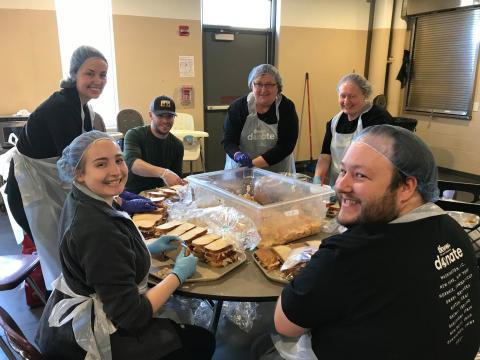 Open Door Mission
, who seeks to end the cycle of homelessness and poverty, serves over a million nutritious meals per year. To make that happen, countless vegetables need chopped and sack lunches must be prepared.
Walk-in volunteers
at the community kitchen are welcome Monday-Friday from 9-11am and 2-4pm and are vital to getting meals out the door.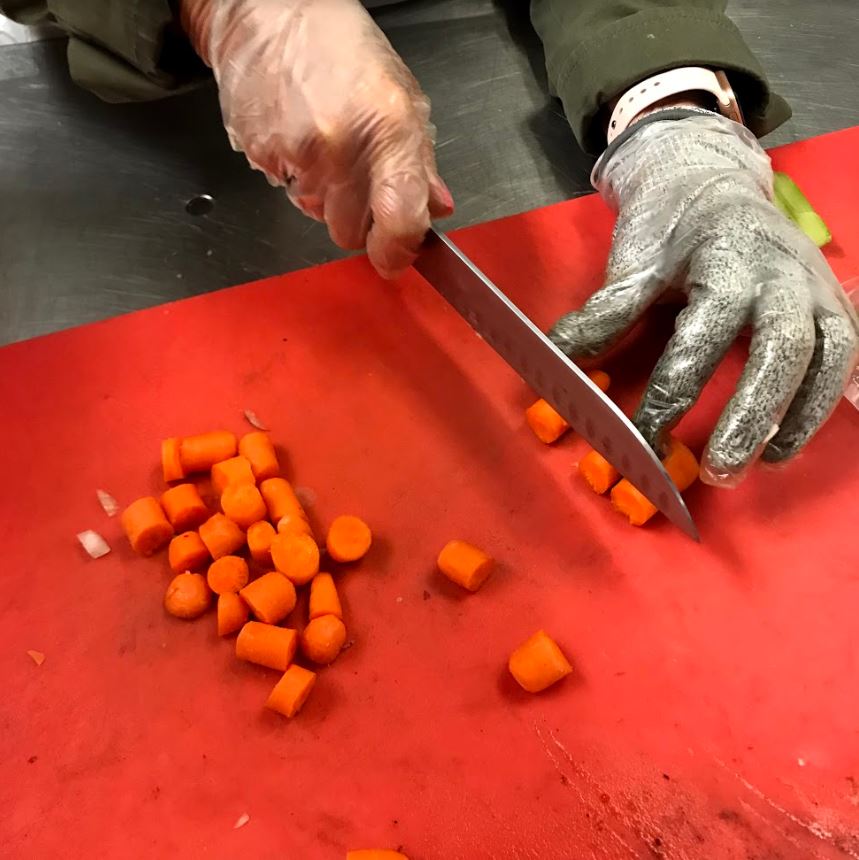 On a Monday afternoon a team of "
Borsheims
Gives" volunteers, along with two walk-in volunteers, were preparing carrots, onions and potatoes for a hearty stew.
"Helping other people is fulfilling," said Nancy, part of the Borsheims crew. "I'm loving this, coming here today and doing this."
"Borsheims Gives" is a new initiative that allows Borsheims employees to serve the community and bond as a team. To date, they've completed projects with
HETRA
,
Salvation Army
,
Food Bank of the Heartland
, Eastern Nebraska Community Action Partnership and
Completely KIDS
.
Melissa, a healthcare professional, serves at Open Door Mission an average of three times per week.
"I wanted to do something more than I could do in my capacity at my job to support those who are homeless," said Melissa. "Open Door Mission is not just a shelter. They have programs that are attacking the problem of homelessness from all angles and there are multiple
opportunities to volunteer
."
"Every day we get the opportunity to support struggling people that live with us and have made a choice to do something different in their lives as well as supporting needy families in the community so that they can stay in their own homes. We cannot do any of that without the support of volunteers," says Amy Harvey, Open Door Mission Community Relations Director.
Mack, a repeat Open Door Mission volunteer, was inspired by stories of people donating turkeys during the holidays.
"I didn't have the money to donate that way, so I decided to donate my time instead," said Mack. "I didn't expect to keep coming back but the people are so nice."
Whether you serve once,
volunteer with a team
or want to keep coming back, opportunities to volunteer are plentiful! See all
Open Door Mission volunteer needs
now.