Stories
Some call it stories. Others call it a blog. But here you will find nuggets of goodness to use and -- you guessed it -- SHARE!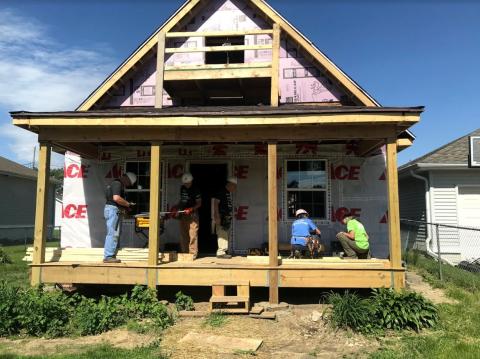 We've told you about
Kathy
who bakes homemade cookies for The Hope Lodge every Wednesday and
Jack
who shares stories of his grandfather's train at The Durham Museum.
"You know who else you should visit? The 'Tuesday Crew'," whispered a little birdy.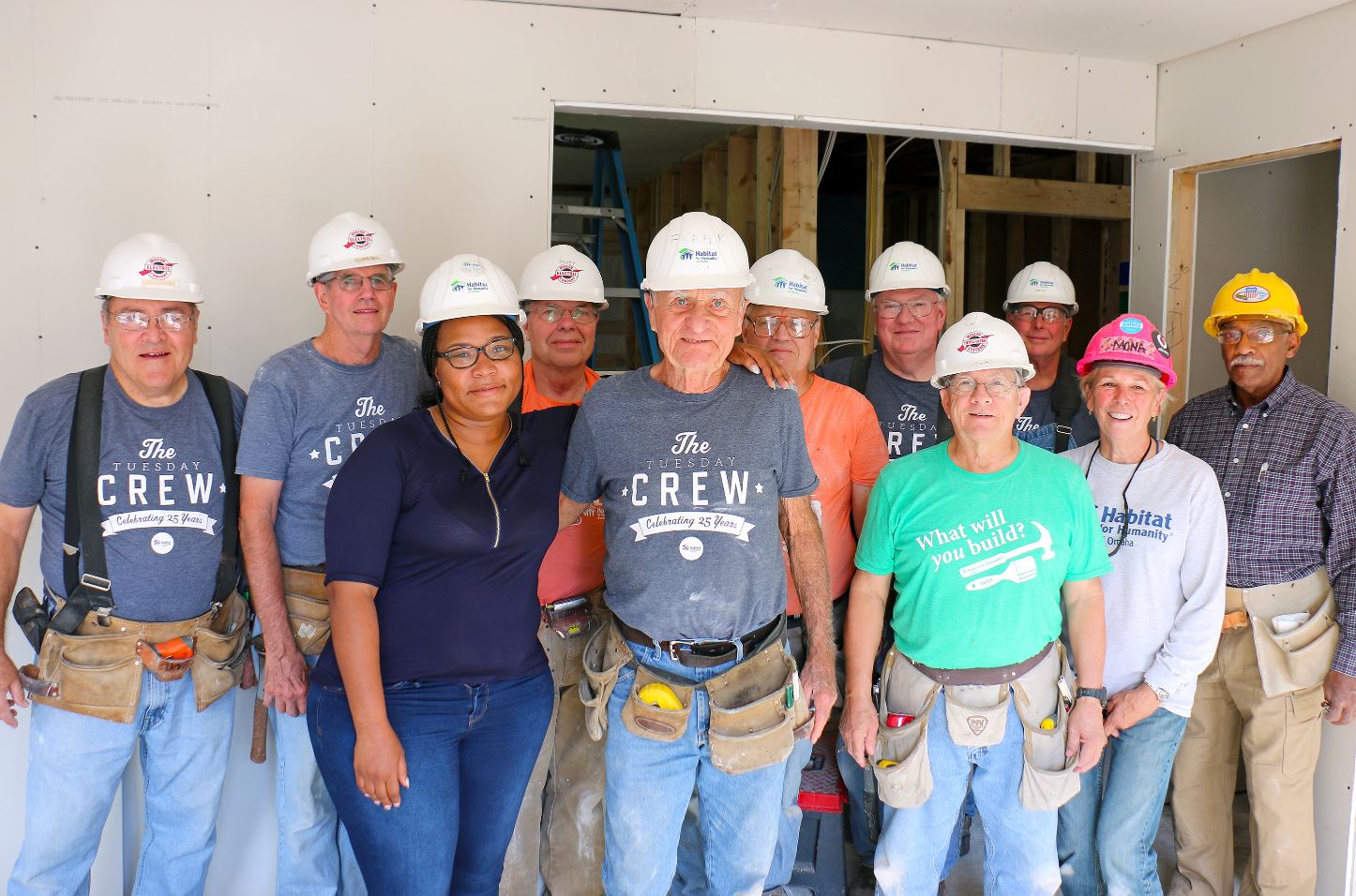 For 30 years, a group of volunteers has shown up every Tuesday to swing hammers for
Habitat for Humanity of Omaha
. Over 57,600 hours have been served by the Tuesday Crew, all in an effort to increase affordable homeownership opportunities in the Omaha metro.
We had to meet the Tuesday Crew.
At 21st and Sprague about a dozen volunteers were two hours into their six-hour shift rehabbing a Kountze Park home. Cupcakes and a quick break lured a few humble volunteers to share why they keep coming back to help Habitat Omaha.
"It's the satisfaction and happiness of the people that move in. It's the smile on their faces and the feeling you get," said Skipper about why he continues to volunteer.
"The Tuesday Crew is my great love," said Gene, who has served Habitat Omaha for 20 years. "I enjoy working with wood and fixing things. I've learned a lot and I enjoy the camaraderie."
And the camaraderie is evident.
"I'll tell you why he keeps coming back," said Mona, Habitat Omaha construction supervisor, of Skipper. "It's this right here," she said before giving him a hearty, back-slapping hug.
Mona cannot stress enough how vital volunteers are to Habitat Omaha.
"Volunteers are incredibly important. These houses are built by volunteers. I'm here to lead the house and explain what the job is, show them how to use the power tools, but the houses are built by volunteers. This would not happen if it wasn't for the volunteers giving time," said Mona.
"I see so many people pulling together and getting it done. It gives me chills," said Alex, who has served Habitat for Humanity in Philadelphia and Florida before coming to Omaha.
"At the end of the day you can turn around and say, look what I did. I did something," she said.
Volunteers of all types, not just carpenters, keep the work of Habitat Omaha moving forward. Those with an eye for design serve as
Creative Staging Consultants
 at Habitat ReStore.
Artists
craft personalized housewarming gifts to celebrate with new homeowners. Many non-construction needs can be found
here
for Habitat for Humanity of Omaha, and Fremont Area Habitat for Humanity's needs are
here
. Serving Iowa, Habitat for Humanity of Council Bluffs' needs are
here
.
But if you want to dive in to Omaha's version of Fixer Upper, Mona will be your Chip Gaines.
"My job is to empower those that come on to my job site. To make sure that they learn something, that they are doing it properly and getting the job done," said Mona.
With your new skills you may be inspired to start your own home projects.
"Geri brought me pictures of the sink she did in her bathroom. And Norma has done the flooring in her house," said Mona. "It's quite exciting to see them carry on."
Whether you have an few hours to give or want to show up each week, the perfect volunteer opportunity is waiting for you at
Habitat for Humanity of Omaha
,
Fremont Area Habitat for Humanity
and
Habitat for Humanity of Council Bluffs
.