Stories
Some call it stories. Others call it a blog. But here you will find nuggets of goodness to use and -- you guessed it -- SHARE!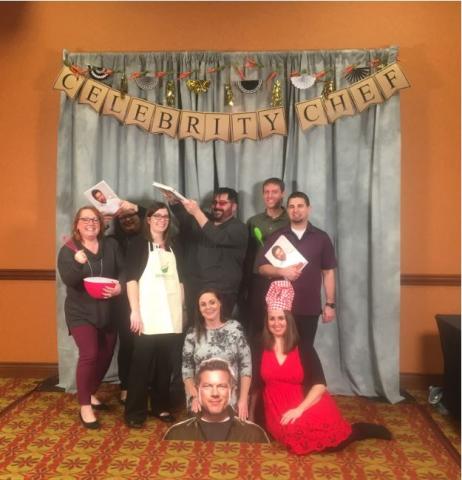 Diana Gleisberg is a passionate volunteer, world traveler, concert enthusiast and massive Nebraska fan. Connect with her on Facebook and Instagram, @volunteeromaha. In honor of April's (do)GOOD month, we asked Diana to share why she volunteers. Pledge to join the (do)GOOD movement and apply to volunteer now.

I don't solely volunteer for the warm fuzzies, sharing my blessings, or making a difference in the lives of others.  Whilst this is obviously the main reason I #shareitforward, I also volunteer because I genuinely enjoy doing so! I have FUN volunteering!
For anyone with a competitive streak, I strongly encourage gathering your coworkers, church community, softball team, or a group of friends and volunteer at the Food Bank of the Heartland.  In a mere 2 ½ hours you will package 3000+ meals for families across the state who would otherwise go without. Whilst doing so, you will rock out to the music of your choice. (90s pop and R&B is strongly recommended.)  And because the Food Bank keeps diligent records, you can compete against your prior records...or compete against another team at the same time. With two assembly lines set up in the same warehouse room, it's easy to support those in need whilst turning your volunteer shift into a fun, friendly competition.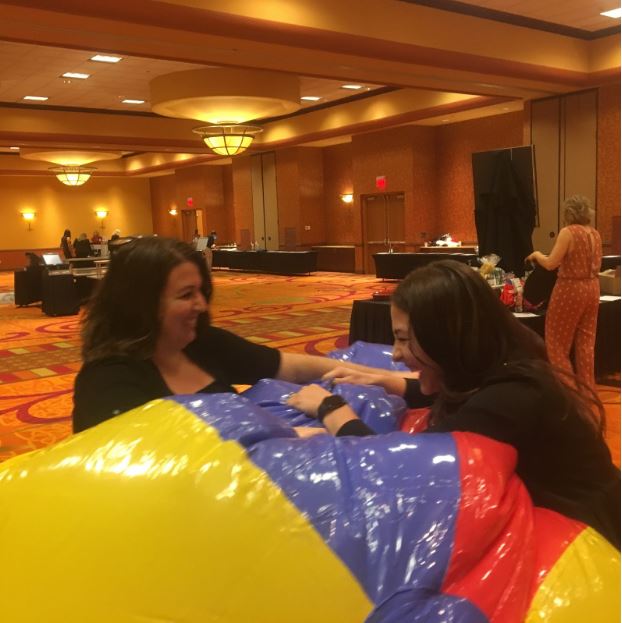 TeamMates is another fabulous nonprofit.  Not only am I a TeamMates mentor, but supporting their events is a blast. 
The TeamMates event that is the most exhilarating to volunteer for is their annual fall gala. This past year I supported in the silent auction room, and there were massive inflatable objects that needed to be deflated.  Unbeknownst to me, this involved being bounced off human sized beach balls and landing on the floor. The end result was massive giggling outbursts with friends.  I was lucky that each of the six times I fell off the beach ball that I landed in a ladylike fashion. Getting the church giggles in the middle of the a silent auction will always make for a magical evening.  TeamMates may have won big that night, but I can assure you they didn't have as much fun as I did.
To quote Joey Tribbiani from F-R-I-E-N-D-S, "There's no unselfish good deed."  Nonprofits around the Omaha metro may have benefitted from my support but I can attest to fact that I have countless once in a lifetime experiences, quality bonding time with family and friends, and more fun than you can imagine.  I challenge you to #shareitforward with your family and friends to create memories and enjoy giving back as much as I.
It's easy to join in the fun. Explore over 500 ways to volunteer and save the date to attend an upcoming nonprofit event. Supporting the Omaha metro has never been more fun!