Stories
Some call it stories. Others call it a blog. But here you will find nuggets of goodness to use and -- you guessed it -- SHARE!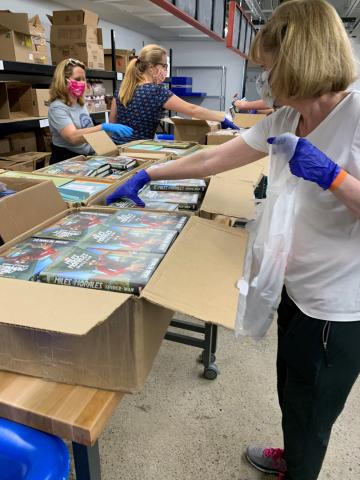 Story shared by Adrielle Griffin, Completely KIDS Chief Marketing and Development Officer
When the COVID-19 pandemic washed over the Omaha metro area in mid-March, much was unknown. Many, including those at
Completely KIDS
, thought they might be shut down for a week or so and then life would return to some sense of normalcy. The Completely KIDS staff realized quickly that would not be the case and jumped into action.  
Completely KIDS families needed food. Completely KIDS families needed educational supplies and academic enrichment.  
Completely KIDS staff began distributing 200 bags of food every Friday in partnership with
Food Bank for the Heartland
as a drive-up mobile pantry. But as the line of cars backed up on St. Mary's Ave., it became evident the need was even greater.  
With the help of volunteers, Completely KIDS added a distribution day and purchased, prepped, packed and distributed an additional 250 to 300 bags of food accompanied by cleaning supplies, hygiene products and educational/enrichment supplies every Thursday.  
"Our volunteers gave us the strength and motivation to get our valuable food and supply distribution completed each week," said Bill Heaston, Completely KIDS Community-Based Program Manager, who oversaw food and supply distribution. "Their dedication, resiliency, and positive attitudes helped carry our staff during these difficult times. Without our volunteers, we would not be able to serve our community. They truly showed us the strength of togetherness."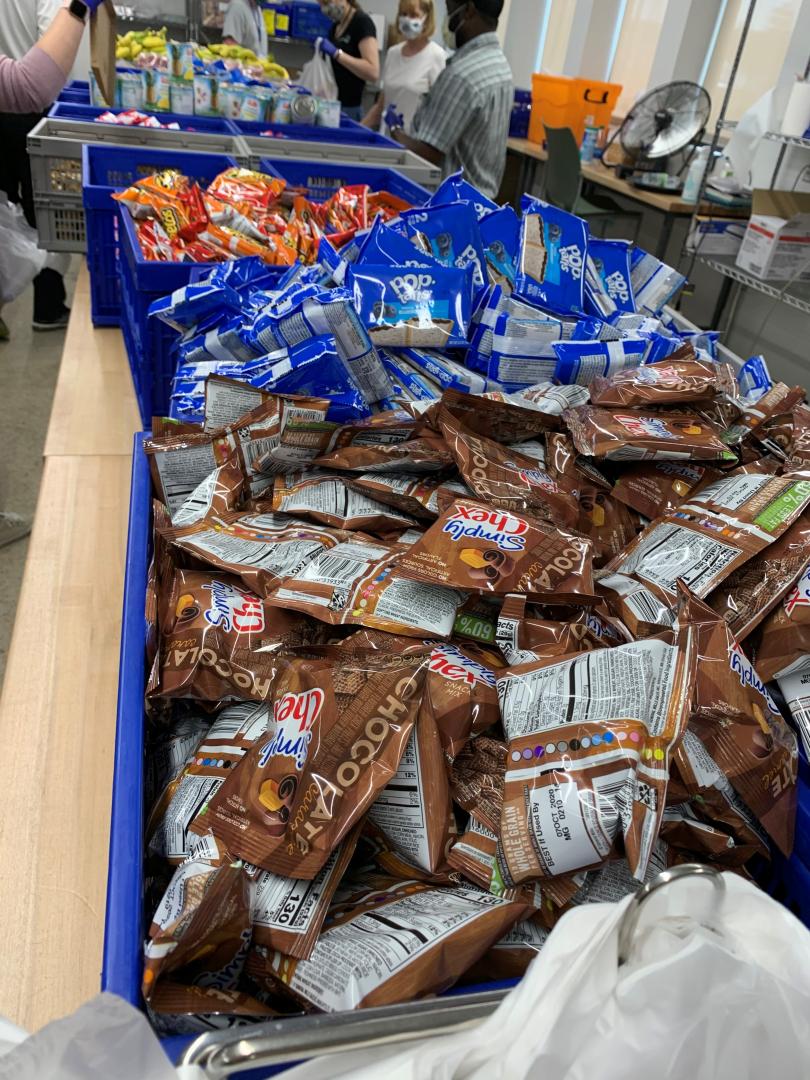 Volunteers also delivered boxes of food to the doorsteps of more than 30 families without access to other food sites due to a lack of transportation.  
"Our volunteers helped us answer the very important question about how families without transportation would have access to food during this pandemic," said Rosa Reyes, Completely KIDS CK 26 Program Manager, who helped oversee food distribution. "Our drivers were a dedicated group of people who we could depend on week after week to deliver food boxes to families who learned to trust and count on for food insecurities."  
Drive up food distribution at Completely KIDS has been extended through October 8. Completely KIDS weekend food operations through the CK after school program in the kids' schools will resume once OPS is back to in classroom learning. 
See
current volunteer opportunities
at Completely KIDS.