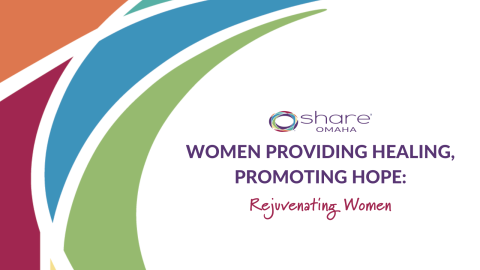 As we enter March's Women's History Month, we look to the 2022 theme designated by 
National Women's History Alliance
. This year's theme is "Women Providing Healing, Promoting Hope."  
Rejuvenating Women
is a non­profit organization here in the Omaha metro that embodies this theme.  They provide hope and restoration to those who have suffered trauma from human trafficking. They develop long-lasting relationships with "deeply wounded women by loving each and every one right where she is in life." They raise awareness of both labor and sex trafficking in the community as well as invest in the lives of victims and survivors who are living in their residential home and those participating in the programs.  
We asked Julie Shrader, Founder/Chief Executive Officer of Rejuvenating Women and the Restored Wings Program, to give us an update.  
Can you share a bit about what is happening at Rejuvenating Women?
"Rejuvenating Women is expanding and in search of property to help children and minors who have been trafficked. Our goal is to create an environment that is trauma-informed for those under 18 and to partner with organizations such as, Project Harmony. We will more than likely need a brand/logo change to encompass housing for minors and adults. Our plan is to have an entire private and enclosed area dedicated for survivors of human trafficking to ensure safety. We are blessed to have so many in the community working with us to make this happen."  
How can givers donate in support of your work? 
"Rejuvenating Women needs donations for paper products such as (toilet paper and paper towels), laundry soap, dishwashing soap, trash can liners, liquid hand soap, feminine products, undergarments all sizes, socks all sizes, tennis shoes all sizes, jeans all sizes, home cleaning supplies & products. Rejuvenating Women is always in need of financial donations. Donations help provide, food, gas to transport residents, over the counter medications and vitamins, prescribed medications, airline, and bus tickets for transporting residents to and from our program, housing costs, programming supplies and curriculum, etc.   
How can volunteer give their time?
"Spring Cleaning...windows, closets, yard, life skill classes, painting rooms, carpet cleaning the home, yard work, etc. We could also use volunteers for our annual gala which is Sept 8th this year."   
To help Rejuvenating Women provide healing and promote hope, visit their SHARE Omaha profile
here
.