Stories
Some call it stories. Others call it a blog. But here you will find nuggets of goodness to use and -- you guessed it -- SHARE!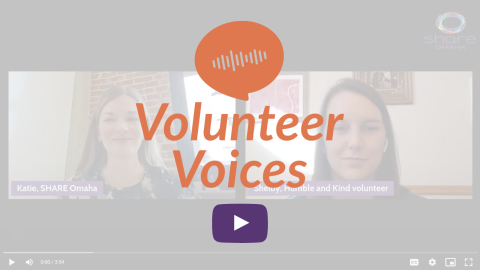 Welcome to our second installment of Volunteer Voices, a vlog where we take a few minutes to hear from a valued volunteer in our community. Volunteers like Shelby are the backbone of our community and I'm excited to hear more about her experiences with Humble and Kind and maybe one of you will join giving your time, too.
Humble and Kind recognizes that families face unfortunate circumstances all the time. Some families are trying to break the cycle of poverty, some families face extreme circumstances that dramatically affect their life, but yet all families need support sometimes. Humble and Kind is designed to give families a boost over a mountain of challenges, buy a family some time before long-term support is established, or fill in the gaps of established support. 
Are you feeling inspired to join in? Submit your interest to volunteer with Humble and Kind.