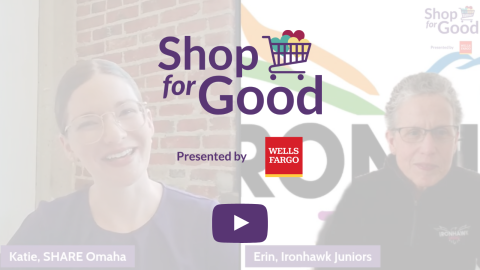 Let me tell you about the most fun way to give back! We call it shopping for good. This is a way you can give local nonprofits exactly what they need. Simply click to purchase items off local nonprofit wish lists and the goodies will arrive right at their doorsteps. You'll be helping nonprofits reserve cash and still receive the items they need as they carry out their missions in our community. 
Ironhawk Juniors Triathlon (IHJ) engages the youth of our community in physical fitness through a free triathlon training program. IHJ inspires our youth to get moving and accomplish what seems impossible. They make it a priority to be an ethnically, economically and physically diverse youth organization, to always be kind, and to create a positive from a negative. 
"We teach them how to swim if we need to, how to bike, they run, we give them all of the equipment they need, team building skills... everything you need to get on in life, really," Erin, Ironhawk Juniors Triathlon Club.
Shop for Good for Ironhawk Juniors Triathlon Club now!