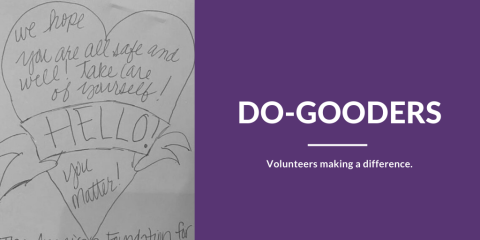 As we are experiencing an unprecedented public health crisis, one
SHARE@Home
volunteer opportunity is providing a chance to come together to reduce the stigma that often surrounds mental health.
In response to the pandemic, the local
American Foundation for Suicide Prevention Nebraska
chapter created the
Nice Notes
campaign to send positive, uplifting notes.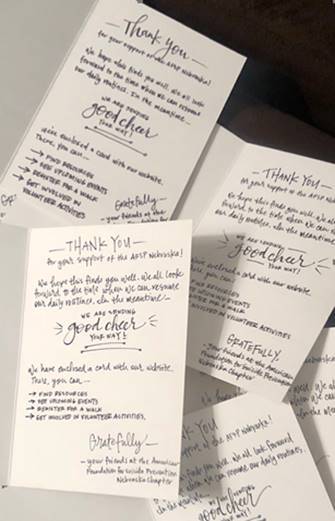 Members of the
Greater Omaha Chamber's Young Professional Council
said "yes" to this opportunity to serve and created 80 uplifting cards! These cards were crafted with care in an effort to inspire notes of positivity, encouragement and cheer. The cards will be distributed in the coming weeks to healthcare professionals and First Responders within the Omaha/Council Bluffs metro.
"This was an impactful activity for members of the team and a great way to serve our community," said Haley Armstrong, YP Council Member and Nice Notes participant.
Dozens of individual volunteers are also joining the effort.
One volunteer, Sharon, explained the process and what the opporutnity meant to her. "A representative from AFSP dropped off a box containing 50 blank note cards/envelopes, information reference cards to insert and a script at my house. I wrote out the 'nice notes' using the script, inserted the reference card and sealed them. I contacted AFSP when I completed them and they picked them up from my house. It was all virtual, I didn't meet with anyone face to face."
"I've had a member of my family (die by suicide) so if one of these note cards gives someone a channel to reach out and get help or lets them know they're not alone, it gives me hope," shares Sharon.
Some community members receiving these notes are sharing their gratitude on social media. One expressed, "Sometimes hand written notes in the mail make me giddy!"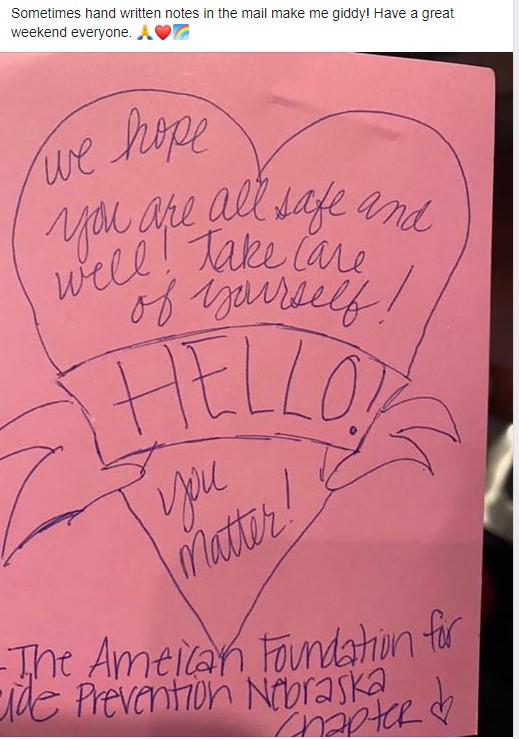 Another post says, "Love this just got this in the mail! Reach out to someone you love or point them to American Foundation for Suicide Prevention - Nebraska Chapter if they seem to need some help. Every life matters!"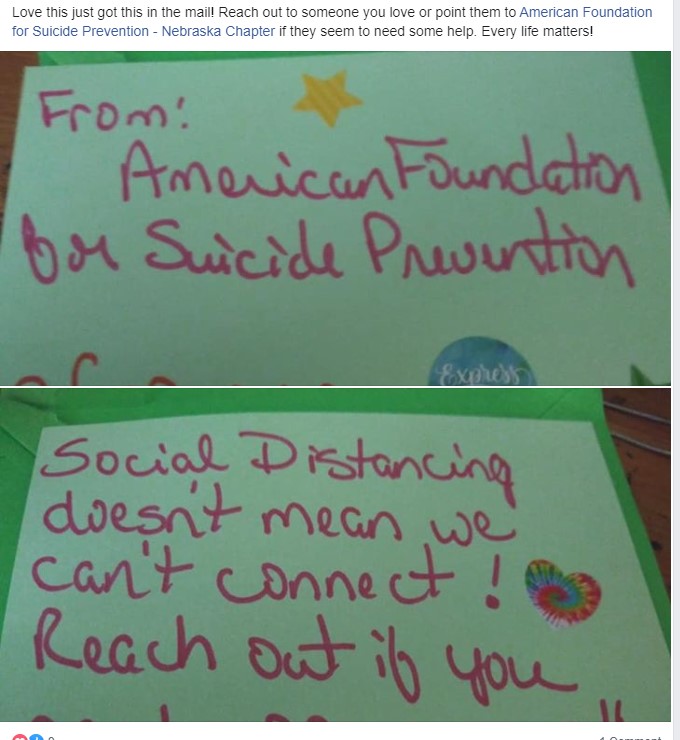 "Thank you to my friends at the American Foundation for Suicide Prevention - Nebraska Chapter for the note. Very much appreciated," says Jason.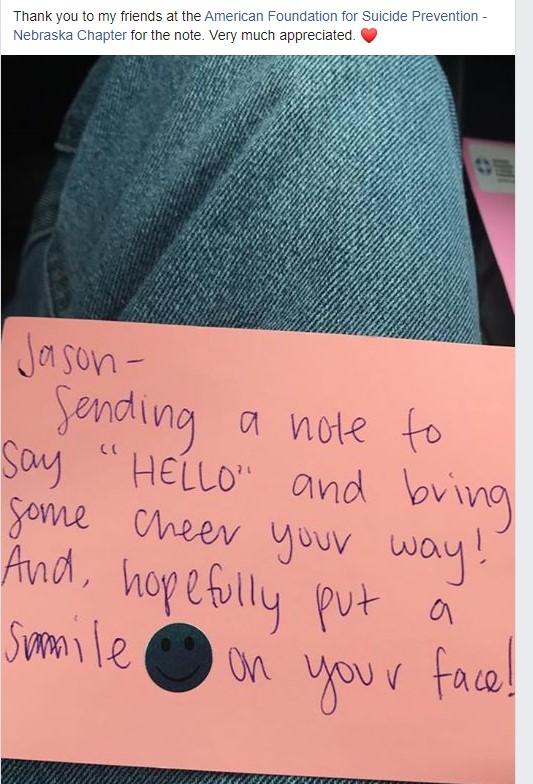 Join the Nice Notes campaign as a volunteer from home! Submit your interst here.