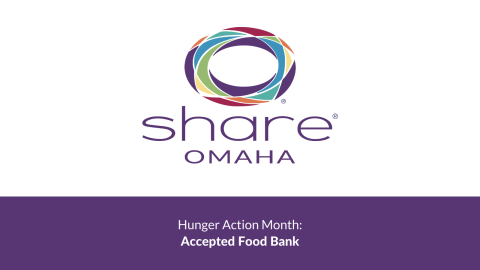 Accepted Food Bank provides food for Millard and Elkhorn students. They offer multiple options for schools including:
The backpack program for Millard and Elkhorn schools. The backpack program provides each child with 2 breakfast meals and 2 lunch meals for the weekend.
Midweek meal bags that provide dinner for students during the school week where they were fed breakfast and lunch in school.
Snacks for kids during the school day whose parents are unable to send one themselves. Every kid should have a snack without the teachers having to provide it.
Give a gift to Accepted Food Bank
Tune in to our Hunger Action Month Interview with Accepted Food Bank: