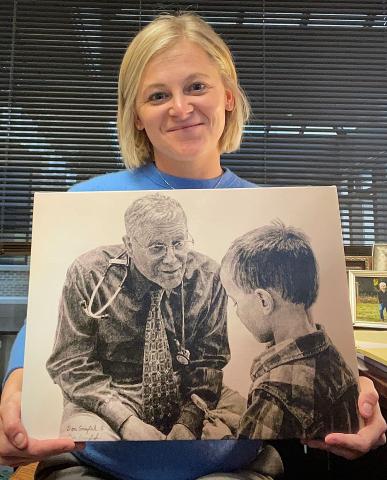 This blog is guest written by Giving Tuesday Ambassador, Jessica Weborg, attorney at Fraser Stryker.
I am honored and excited to serve as a Ambassador for 2022's Giving Tuesday, November 29th, and to promote OneWorld Community Health Centers, Inc!
While there are hundreds of non-profits in the Omaha Metro Area deserving of support, I wanted to spotlight and promote an organization that serves the needs of families in Omaha by offering medical services regardless of an individual's income, insurance coverage or ability to pay. During my discussion with Bonnie Kruse, OneWorld's Development Director, I learned about the amazing work that OneWorld is doing in our community. In addition to offering primary medical care, OneWorld offers prenatal and same-day, evening, and weekend pediatric care and other specialized medical services.
By promoting and spotlighting OneWorld for Giving Tuesday, I am memorializing the legacy of my late father who was a rural family practitioner in Montana who specialized in obstetrics and brought thousands of babies into the world. As a rural doctor, he provided high quality medical care to an underserved population and offered medical care regardless of a patient's ability to pay.
Image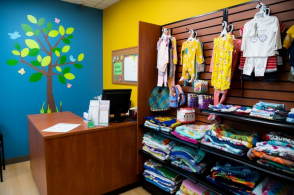 For this Giving Tuesday, OneWorld's Baby Boutique is asking for the community's support to assist in providing basic necessities for new and expectant mothers and infants in the Omaha Metro Area. When expectant and new mothers attend prenatal appointments or classes, they receive "baby bucks" to spend on baby essentials from our Baby Boutique. Over the past two years, OneWorld was able to provide 2,850 women with high-quality prenatal care. The Baby Boutique helps encourage and incentives new and expectant mothers to regularly attend their prenatal and post-natal care. Consistent prenatal care decreases the likelihood of preterm births, birth defects and other complications.
In-kind donations can be dropped off at the Baby Boutique or you can shop the Baby Boutique's Amazon Wish List: 
Items needed include diapers (sizes N-4mo), baby wipes, Desitin, new baby clothes and socks (sizes N-12 mo), new blankets, new pacifiers (sizes N-12mo), new car seats, gently used or new pack n plays, women's new maternity clothes and pajamas.
You can also gift by providing monetary donations to support the Baby Boutique. Any dollar amount that you can donate helps babies and expectant mothers as follows:
$25 provides warm baby clothes

$50 provides one baby with a three-month supply of diapers

$1,000 provides prenatal care for one mom; Your monetary donations also provide

$100 provides a 3-month supply of medications

$50 provides a dental cleaning for one child
(Use donation code JESSICA so that we can track this Ambassador project!)
If you would like to volunteer your time instead of providing monetary or in-kind donations, the Baby Boutique is need of regular volunteers. For more information about this wonderful organization please visit: oneworldomaha.org.