Stories
Some call it stories. Others call it a blog. But here you will find nuggets of goodness to use and -- you guessed it -- SHARE!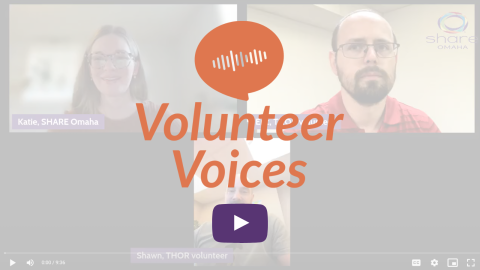 Hello to you reading, you've clicked into our first installment of Volunteer Voices, a vlog where we take a few minutes to hear from a valued volunteer in our community. Volunteers like Shawn and Eric are the backbone of our community and I'm excited to hear more about their experiences with THOR and maybe one of you will join in giving your time, too.
THOR (Trails Have Our Respect) believes mountain biking and active outdoor lifestyles unite communities, keep neighborhoods healthy and diversified with strong economies, and protect and expand outdoor spaces.
After our chat, Eric shared with me further that THOR is building trails for more than a select group of Advanced to Expert level riders. THOR builds trails for all skill levels. He shared, "Many of the hardcore diggers gravitate towards the rowdy features, but we also work on entry level trails too. In many cases, we design trails to accommodate a variety of skill levels along the same trail." 
Eric's passion for his volunteer work is so evident: "Anyone who has a love for being in the woods and enjoying trails can help. Each trail system has a Facebook page. The trail leaders will post about trail days and call for people to come help. Work may range from trimming, and erosion management to trail reroutes and feature installations. All duties are important to keep the trails running, and evolving. There is great satisfaction to be had when you build something with your hands that will bring joy to many people. Plus it is a great workout, there is usually fun conversation with friends of all walks of life. Its honestly very therapeutic."
Are you sold? Submit your interest, connect with the THOR team, and spend some time in nature! Submit your interest to volunteer for THOR here.