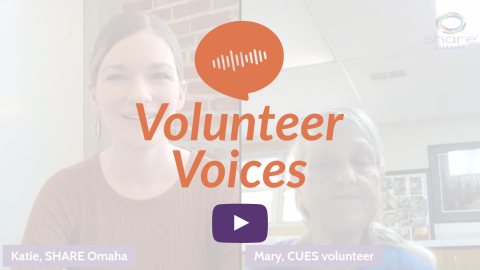 You've found our 11th episode of Volunteer Voices, where we hear from valued volunteers in our community. 
Mary, also known as Mama Mary, volunteers for CUES at Sacred Heart. The schools in the CUES School System– Sacred Heart, All Saints, and Holy Name – anchor their east Omaha neighborhoods and provide a safe place for students to learn academic, social, and interpersonal skills. Many CUES families face difficult financial circumstances and simply cannot afford to pay the full tuition of $2,800. All of CUES families receive financial assistance. No child is turned away because of their family's inability to pay.
"My mom and dad gave all their life to helping the school and church... When (I was asked to volunteer) I do the same thing," says Mary.
"They taught me with patience and knowledge, and that's what I give back, patience and knowledge to these little guys at Sacred Heart, because some of them - they've got it rough. I try very hard to make it a happy place," says Mary.