Stories
Some call it stories. Others call it a blog. But here you will find nuggets of goodness to use and -- you guessed it -- SHARE!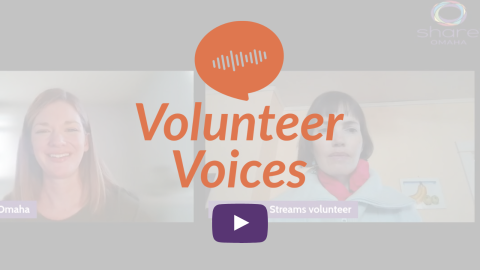 Come click play on our fourth installment of Volunteer Voices, a vlog where we take a few minutes to hear from a valued volunteer in our community! Volunteers like Finola provide so much support to our community and I'm excited to hear more about her experiences with Film Streams. Maybe one of you will join giving your time, too.
Film Streams is dedicated to enhancing the cultural environment of the Omaha-Council Bluffs area through the presentation and discussion of film as an art form. The organization oversees two beautiful cinemas: the Ruth Sokolof Theater, the two-screen venue which opened in 2007 within the Saddle Creek Records complex in North Downtown Omaha, and the historic Dundee Theater, Omaha's longest surviving neighborhood cinema.