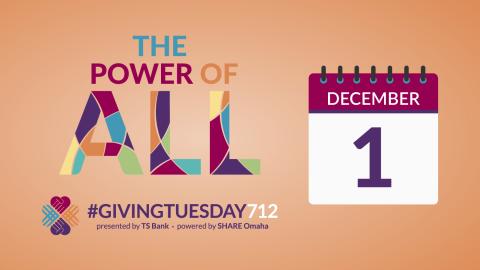 As presenting sponsor of #GivingTuesday712, TS Bank invites your business, family and you personally to join in giving your all to our community. "TS Bank hopes to ignite lasting client and community prosperity. We believe in helping people do more. Whether it is through accomplishing personal and professional goals, teaching financial literacy or by living generously – we hope to Ignite Prosperity. TS Bank donates 10% of its pre-tax profits back into our community AND offers 50 hours of volunteer time for employees to use each year. Joining forces with SHARE Omaha and #GivingTuesday712 was a perfect mission-match!"

SHARE Omaha is proud to organize the metro's Giving Tuesday campaign to be held December 1, 2020. Marjorie Maas, SHARE Omaha executive director said, "Our Omaha-Council Bluffs metro has experienced a year that has called on non-profits to provide more services than ever before, but at the same time they've been hampered by not being able to hold their usual fundraising events. We are lifting up #GivingTuesday712 in Southwest Iowa to help these amazing organizations."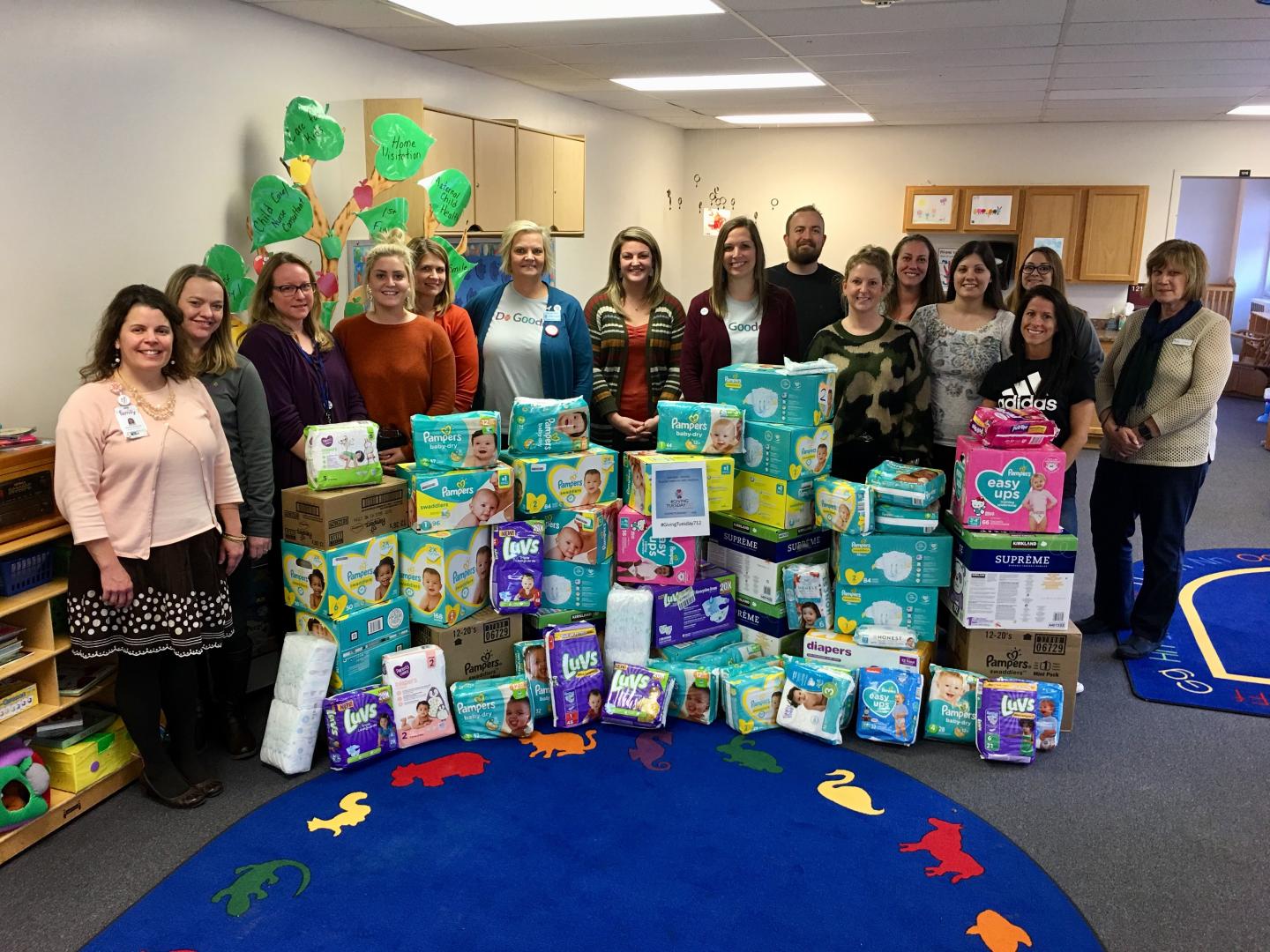 Photo from 2019: TS Bank and Council Bluffs businesses collected 4,000+ diapers for FAMILY, Inc.

In Iowa, TS Bank is the #GivingTuesday712 sponsor for the second year in a row! It is TS Bank's goal to engage even more employees and business clients this year. Companywide, they have locations and departments "adopting" local nonprofits.
Habitat for Humanity Restore
Supply needs: Shelving, gently used furniture, couches, chairs, table, lamps, dressers, and building tools. A trailer will be available for drop-offs at the 43 Scott Street location on Dec. 1st from 2-5pm.
Children's Square
Supply needs: Full-sized weighted blankets, stress balls, squishes, fidgets, and chewlry
New Visions Homeless Services
Supply Needs: Diapers and kids and adult gloves
MICAH House
Supply Needs: Canned fruit, pasta noodles, towels and deodorant
MOSAIC
Supply needs: Twin sheets, blankets, toothbrushes, toothpaste, pillows and pillowcases, bath and hand towels, unscented soap, coffee mugs, journals, games
TS Bank's Atlantic location is adopting the Ann Wickman Childcare Center and Corning location is adopting Fostering Hope of Southwest Iowa.
Anyone can also donate to the TS Community Foundation Southwest Iowa Impact Fund here. Any donations on Dec. 1st receive a 20% match from Pottawattamie County Community Foundation. Use donation code: PCCF2020. The Southwest Iowa Impact Fund is making its first grant selection this year and will also be announced on Dec 1st!