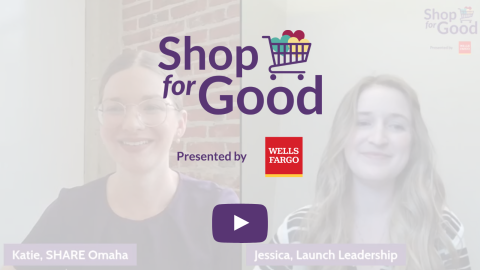 During today's episode of Shop for Good, presented by Wells Fargo, I enjoyed learning about the work of Launch Leadership.
Launch Leadership provides transformational leadership development services to students grades 6-12 from all over the country. Their one-of-a-kind curriculum and staff of trained facilitators help students discover their unique leadership potential. Students return to their homes, schools and communities ready to make a positive impact. 
This year Launch is excited to offer two five-day, four-night Summer Leadership Workshops; weekend Leadership Retreats; and One Day Workshops available for booking by schools and other student organizations.
When I asked Jessica about the Rubbermaid totes on their wish list she said, "We've lived the cardboard box life for a long time and we'd really like to make the jump to longer lasting totes!" Can one of our readers help make their lives easier with brand new totes as they haul supplies from workshop to workshop?
Shop Launch Leadership's wish list now!