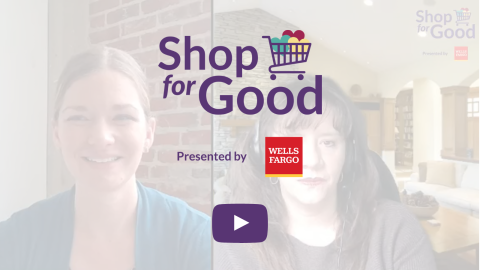 Do you know about this easy and unique way to give back to the Omaha metro? It takes little time, you decide how much you want to spend and it guarantees that you're giving a local nonprofit exactly what they need. We call it shopping for good. 
Here at SHAREomaha.org, 380+ nonprofits have linked their wish lists. With just a few clicks, you can purchase the items nonprofits need most to run their programs and carry out their missions. The best part? You know exactly where your money is going and items are shipped directly to nonprofits' doorsteps. 
The High Hopes Foundation exists to support the inclusion of children with special needs in their local communities. Their first endeavor was to raise funds to issue a start up grant to bring an inclusive child care facility, High Hopes Child Care, to Sarpy County. The High Hopes Child Care Center opened January 3, 2022, and serves children with special needs alongside their neurotypical peers.
A special thank you to Wells Fargo for sponsoring Shop for Good, making this easy way to give possible!
Shop the High Hopes Foundation wish list!