Stories
Some call it stories. Others call it a blog. But here you will find nuggets of goodness to use and -- you guessed it -- SHARE!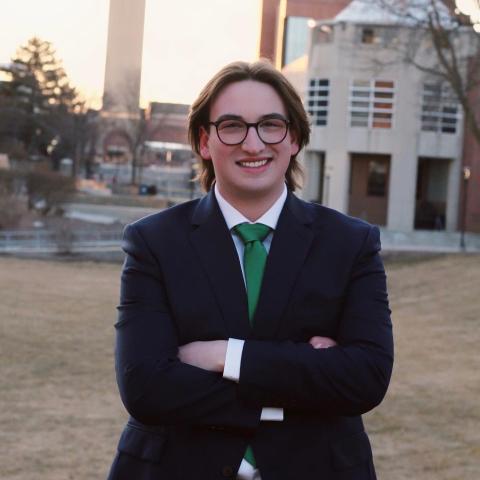 This guest blog is written by Robert Badura, Giving Tuesday Intern for SHARE Omaha
Hey everyone my name is Robert Badura (he/him/his) and I'm excited to announce that I will be joining the SHARE Omaha team as their new Giving Tuesday Intern! I am a 4th-year student at the University of Nebraska at Omaha majoring in Communications and Political Science with minors in Leadership & Public Policy and LGBTQ+/Gender Studies.
I am currently involved with a plethora of student organizations on campus and working on different university committees as the student representative. Besides work and school, I love to travel and explore new places, finding those random adventures that turn into lifelong memories. I will also never say no to a road trip! I am a national park enthusiast, book lover, and novice macaroon baker.
The causes that I support and that are near and dear to my heart include, protecting and promoting fair elections, helping to eliminate hunger in our communities, especially among the younger populations, supporting our LGBTQ+ youth communities, and persevering our planet for future generations, just to name a few. I am excited to see how the Omaha community will give back this Giving Tuesday and the positive impact that will ripple through the 700+ nonprofits a part of SHARE Omaha. Let's work together to reach our goals!