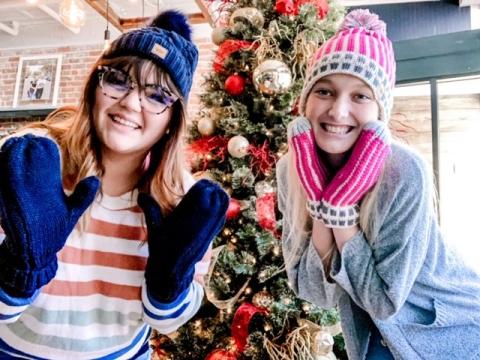 Many local area businesses will be supporting #GivingTuesday712 to harness the power of good in Southwest Iowa. Businesses are getting creative in finding ways to assist others! Hear from Becca Wiggins with Dusted Charm on their plans for #GivingTuesday712 on December 1st.
What caused you to get involved in #GivingTuesday712? 
Giving back through time, talent or treasure has been part of the Dusted Charm "why" and mission since opening 2.5 years ago. The passion we have for giving back locally stems from the wonderful people in Southwest Iowa who rallied around my family in a time of significant need when we were faced with a devastating terminal diagnosis with our first-born child. My goal from that point forward was to someday create a local platform that would allow me to pay the selfless gift of giving forward.   
Giving Tuesday is one way for us to give back locally and inspire our customers and fellow community members to join the movement. Most importantly, the community of women that surround Dusted Charm have blessed us with sharing the same belief in coming together to create meaningful impact right in our own community.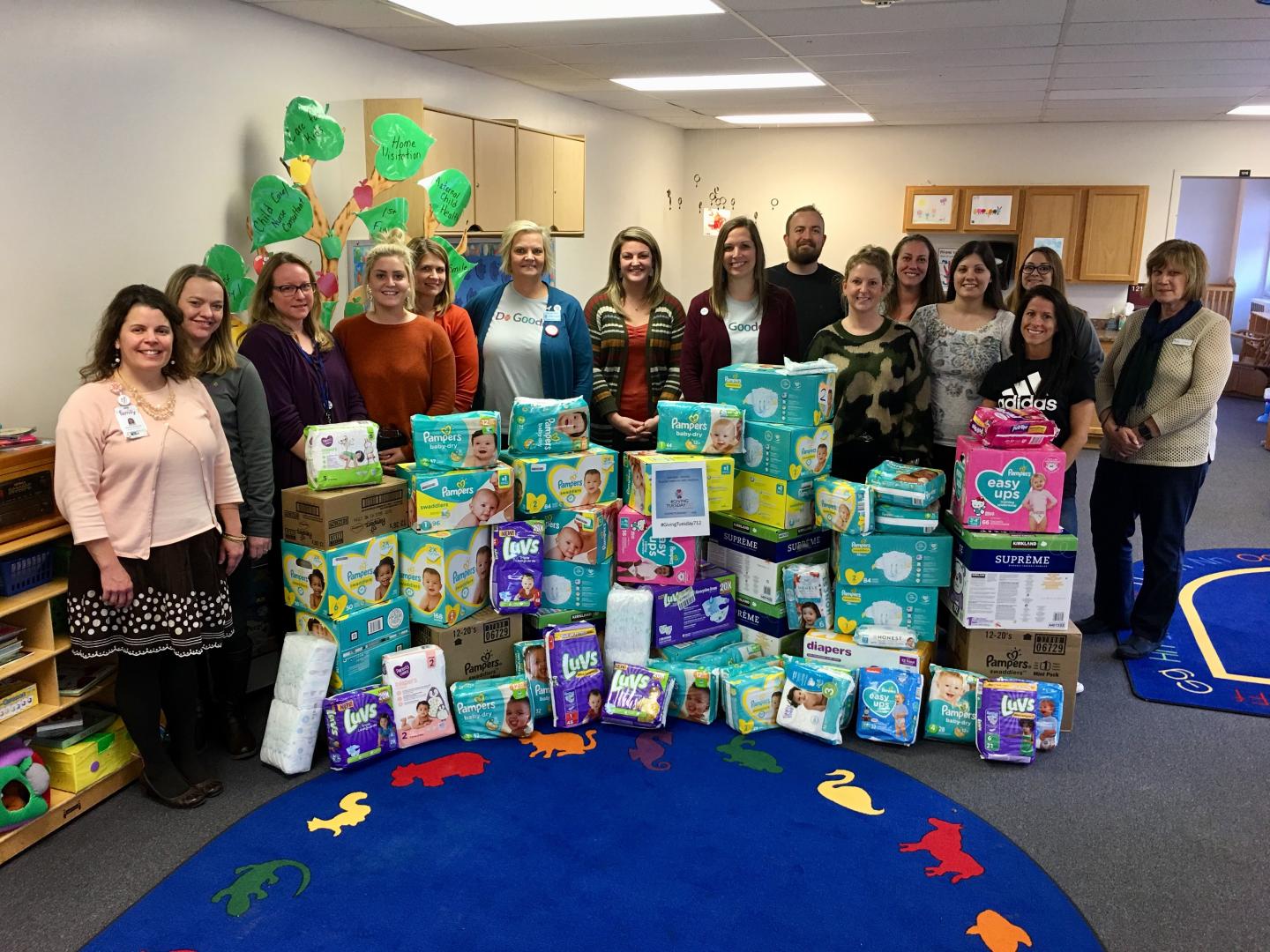 Photo from 2019: Dusted Charm and other Council Bluffs businesses donated over 4,000 diapers to FAMILY, Inc. 
Why did you choose to participate again in #GivingTuesday712 this year?   
It is such an inspiring day to see all the good going on locally!  Our entire team usually gets more out of this day then we give; it is truly moving and fills everyone's "bucket". There are so many wonderful organizations that make a positive difference in our community.It is who we are...we simply love helping.  In the midst of such a challenging year, we should all be inspired to join in the #GivingTuesday712 movement!   
What are your specific plans for this year's #GivingTuesday712?  
In collaboration with TS Bank our team will launch "Gloves that Give" to benefit New Visions Homeless Services. We will kick off our event on Giving Tuesday 12/1 and run it through 12/6. Any customer that donates a package of diapers at Dusted Charm will in turn receive 15% off their entire purchase in store, plus Dusted Charm will match each diaper donation with a pair of gloves to be donated to New Visions Homeless Services.   
What kind of response do you receive from others due to your participation?  
 
The pure joy and truly heartwarming response that surrounds Giving Tuesday is by far our favorite piece. To see smiles, kindness, generosity and love shine through the act of giving, truly makes a positive impact on our community.  We have the absolute best team and customer base with incredibly giving hearts. I have no doubt we will all come together again this year to help New Visions significantly with their need for both diapers and gloves.  
What would be your advice or encouragement to other businesses for getting involved with #GivingTuesday712?  
We hope to inspire and ignite the giving spirit amongst our fellow business owners. Helping locally connects us to others and helps us to build a stronger community. As they say...it truly takes a village. 
#GivingTuesday712 is presented by TS Bank in Southwest Iowa. TS Bank hopes to ignite lasting client and community prosperity. We believe in helping people do more.  Whether it is through accomplishing personal and professional goals, teaching financial literacy or by living generously – we hope to Ignite Prosperity. TS Bank donates 10% of its pre-tax profits back into our community AND offers 50 hours of volunteer time for employees to use each year.  Joining forces with SHARE Omaha and #GivingTuesday712 was a perfect mission-match!