The Do-Gooders Print Collection: A limited series of illustrations celebrating every act of good. Together, our generosity will build to make our Metro stronger.
The Do-Gooders Print Collection inspires pride in and ownership of spreading good throughout the Omaha/Council Bluffs metro. This limited series of illustrations invites you to color and customize each local print with your own style.
Whether your artistic skills are on par with Norman Rockwell or you're more comfortable in a kindergarten art class, display and share your finished pieces with joy. The Do-Gooders Print Collection, commissioned by SHARE Omaha and illustrated by Graham Burkum, is a gift to all Metro area Do-Gooders. Keep spreading good, one act at a time, and it will take over.
About the release
Prints will be available for free download for a limited time. SHARE Omaha will release each print in the series on a Tuesday in conjunction with #52Tuesdays, a movement encouraging acts of kindness every Tuesday, not just during the annual Giving Tuesday celebration. The Do-Gooders Print Collection is SHARE Omaha's gift to metro area givers, who generously volunteer, donate and spread kindness 365 days a year.
Print #1:
"Do-Gooders"
, a montage of givers in action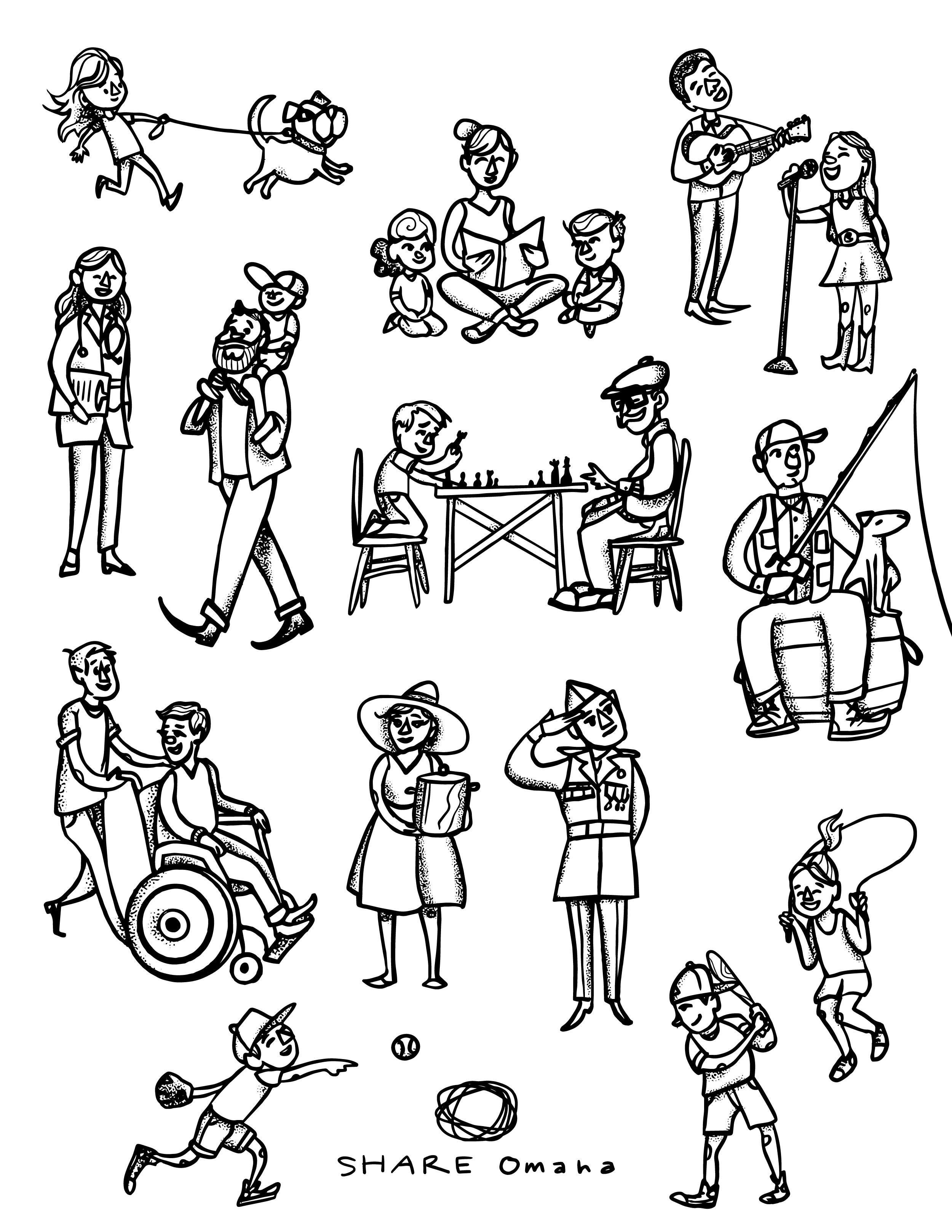 The first print is now released!
Get your free print files now.