Stories
Some call it stories. Others call it a blog. But here you will find nuggets of goodness to use and -- you guessed it -- SHARE!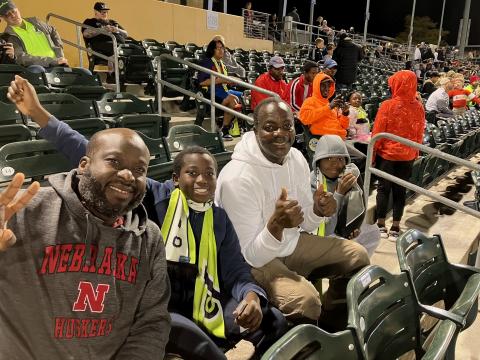 This blog is guest written by Rachel Carver, APR, CUES Fund communications and marketing director
"With CUES we have confidence our boys are in good hands in all aspects of education. The CUES Student and Family Support program is a huge asset for my family and is unique." -Gatien Meba, CUES parent
The cost to educate one child is $11,990. CUES School's upcoming event, The Gathering, helps underwrite these costs. "WE'RE UNSTOPPABLE!" is the theme for this year's Gathering.
This theme represents the mission and message to CUES students: you are loved, you are cared for and nothing can stop you from fulfilling your dreams!
Registration for The Cues School System March 25 Gathering fundraiser is now open. The event will be held at the CHI Health Center. Cocktails begin at 5:30 p.m., with dinner at 7 p.m. The event will feature a guest speaker and live auction. Kelly and Britt Thedinger, MD are the 2023 Gathering chairs. The honorary chairs are Maria and Jeff Sauvageau.
CUES Schools – Sacred Heart, All Saints, and Holy Name anchor their east Omaha neighborhoods and provide a safe place for students to learn academic, social, and interpersonal skills. Many CUES families face difficult financial circumstances and simply cannot afford to pay the full tuition of $2,800. They choose CUES Schools to give their children a quality, faith-based education. CUES students thrive in a culture of love, kindness and excellence.
By joining CUES, you'll make a difference, building unstoppable futures for these students.
"My kids and I are blessed to be part of the CUES family." -Margaret Paul, CUES parent
Image