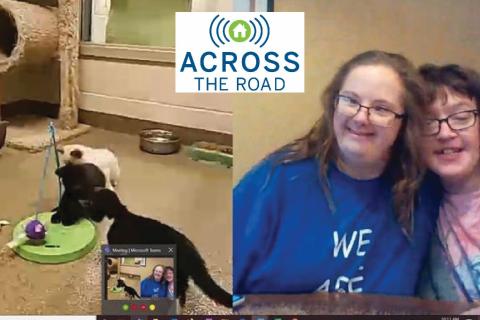 This blog is written and shared by Crossroads of Western Iowa.
**Update: We participated! Scroll to the end to read our review.
Picture this: two roommates, unable to go on their regularly scheduled community outings due to the current COVID-19 crisis, meet kittens born the previous evening at the Midlands Humane Society via a Microsoft Teams connection. The two animal-loving friends ask the Humane Society's Executive Director questions about the animals' routines, laugh together when the kittens roll around the screen, and share what life in quarantine is like for them.
At a time when the word "unprecedented" is becoming, well, precedented, one area non-profit is reaching out virtually to connect community members and their clients with physical disabilities, intellectual disabilities, and/or traumatic brain injuries. Whether it be connecting with animals, nature centers, fire stations, the local library, or individual volunteers,
Crossroads of Western Iowa
is meeting the needs of their clients while social distancing with their newly established
Across the Road
program.
"The Across the Road program has provided our clients with safe and exciting interactions with businesses and members of our community. The experiences cultivate smiles, laughter, and friendships," said Corri Tierney, a Crossroads of Western Iowa employee.
COVID-19 has changed the way we eat, work, and play, but it will not change the human heart's desire for connection, love, and service. Crossroads of Western Iowa is just another example of people caring for people, no matter the circumstance.
Please consider volunteering to take part in Crossroads's Across the Road program by
submitting your interest to volunteer here
.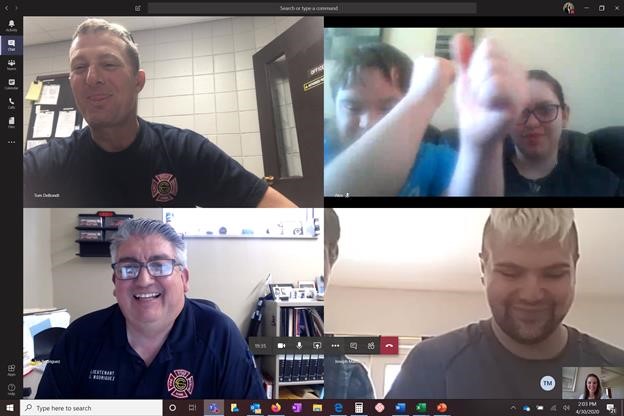 **Update: We participated! This was our experience:
I, Katie Fourney, thought this safe volunteer opportunity sounded fun. After volunteering with my 2.5-year-old son, my review is "10/10, would recommend".
My family came up with the idea for our son Jackson to lead a sing-a-long. He is continually belting out nursery tunes and knew he would enjoy making new friends digitally while singing. After submitting our SHARE Omaha volunteer application asking if any Crossroads of Western Iowa clients would be interested in a toddler-led Zoom singalong, we received a quick answer: YES!
Before dinner on a Thursday night, we connected via video conference with four Crossroads of Western Iowa clients and roommates. Jackson was proud to lead choruses of "Twinkle Twinkle, Little Star", "Old McDonald" and "Itsy Bitsy Spider". We even learned a song about peanut butter & jelly from our new friends.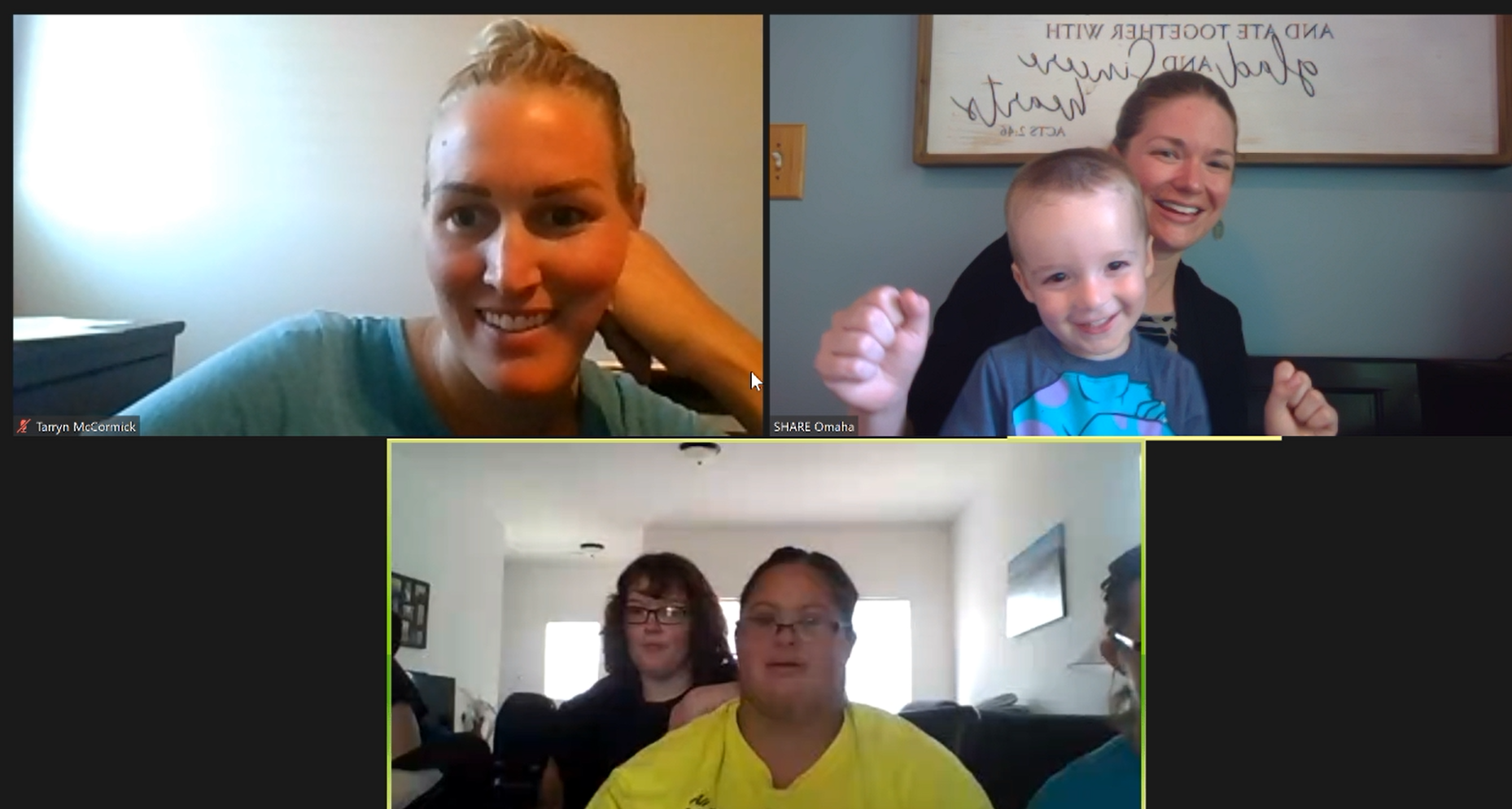 As is always true for me as a volunteer too, Jackson received more than he gave. He was Mr. Crabby-Patty before the sing-a-long and happy as a clam afterward. The following day he was still talking about singing "old-a-conald" with friends. Thank you, Crossroads of Western Iowa, for allowing us to participate.
Crossroads of Western Iowa is actively scheduling
virtual interactions
.
"We have houses full of clients who would love to have a friend to interact with virtually," says Tarryn McCormick, Crossroads of Western Iowa Philanthropy Assistant.
The client "wish list" for interactions is vast and includes crafts, "anything fancy", woodworking and outdoor activities. Many of the clients love cars and animals. The possibilities are endless. What virtual interaction can you help facilitate?