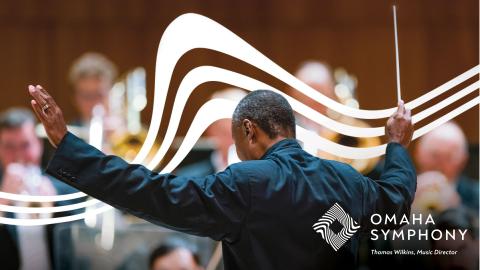 Congratulations
Omaha Symphony
on 100 years of transforming our lives through music!
The 2020/2021 series of performances marks the centennial season of the Omaha Symphony. It will be truly special as the Omaha Symphony salutes the past, celebrates the present (including music director Thomas Wilkins' final of 15 seasons) and launches a bright future.
Join the celebration with 2020/2021 Omaha Symphony season tickets!
Your season ticket purchase:
Supports the Omaha Symphony – enriching our lives through exhilarating live music
Includes superstar guest artists like Yo-Yo Ma and Pink Martini
Includes tribute performances to the greatest bands, classic albums and favorite pop music of the '60s and 70's
Includes something for everyone with Mary Poppins, the Music of Elton John and Star Wars: Return of the Jedi
Subscribe to the 2020/21 season here.
Want to keep the Omaha Symphony strong? Join a Guild!
The Omaha Symphony Guild is dedicated to promoting the growth and development of the Omaha Symphony Orchestra for the pleasure and education of residents of the whole metro. Join the Omaha Symphony Guild.
The Council Bluffs Guild of the Omaha Symphony takes pride in supporting the symphony in its efforts to introduce the wonders of orchestral music to 4,000+ southwest Iowa students each year. Join the Council Bluffs Guild of the Omaha Symphony.
Here's the Omaha Symphony continuing to make music in the metro for another 100 years. May you bring the power and beauty of live orchestral music to Omaha metro audiences for generations to come. Cheers!