Event:
Bomb Pop With a Cop - July 14th
Our Southwest Precinct is hosting the fourth annual Bomb Pop with a Cop event on Friday, July 14th from 6:00 p.m.- 8:00 p.m. at Stinson Park.
Present for the event will be officers from our Emergency Response Unit, Air Support (ABLE-1), Traffic Unit (Motorcycles), Mounted Patrol unit and district officers from the Southwest Precinct.
We will have Bomb Pops, face painting, balloon animals, a bounce house, and much more! All family fun and ALL FREE! Don't miss out, because who doesn't love Bomb Pops and Cops!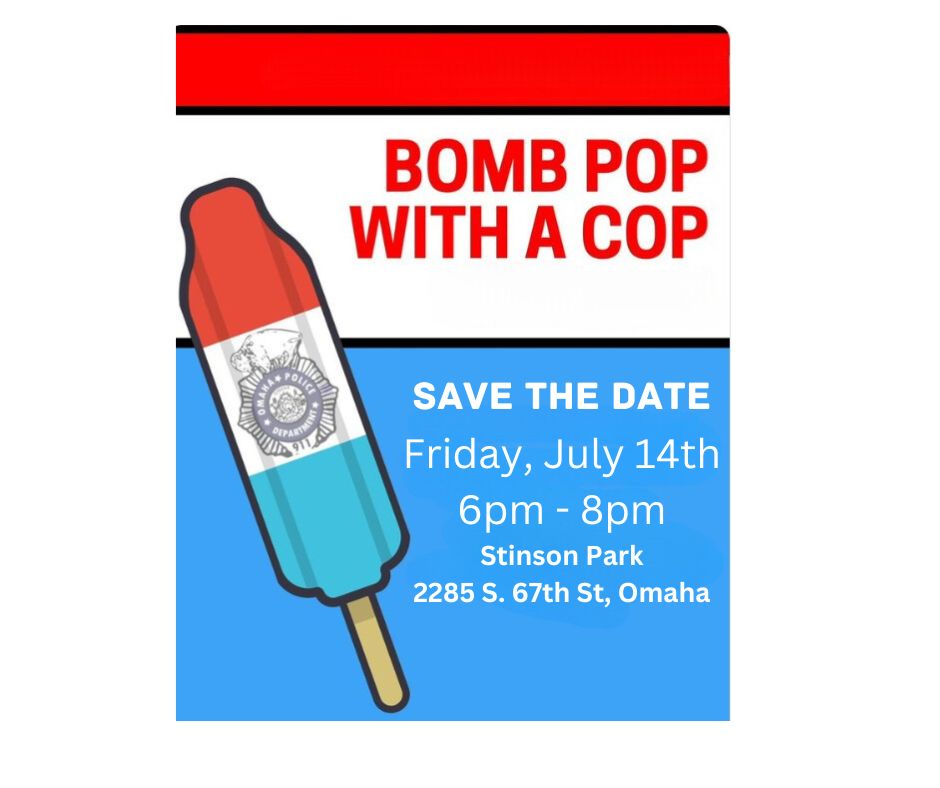 Event Setting
Offsite Location
Where
Stinson Park
2285 S. 67th St.
Omaha, NE
United States
When
Friday, July 14th, 2023, 6pm - 8pm