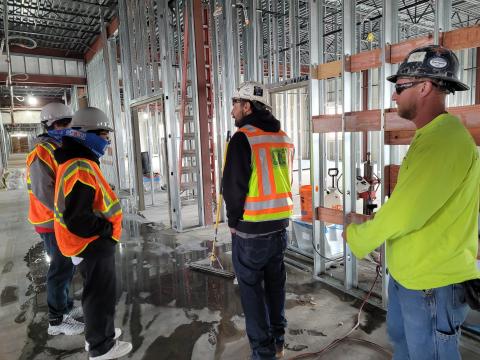 Sometimes, you don't know all of the GOOD that is happening in Omaha until you ask. At SHARE Omaha, we wanted to know what's happening at
Nebraska Center for Workforce Development and Education
. The response from Ginny Czechut, Events and Development Director, was even more special than we anticipated.
"Project Reset, a program at Nebraska Center for Workforce Development and Education which specifically mentors justice-involved individuals into a career in the skilled trades and labor industry, was contacted by a Gang Intervention Specialist for the Omaha Police Department who had made a connection with a group of young men who are on juvenile probation and part of a new local street gang."
"Project Reset met them in a local park and discussed the great opportunities of a career in the trades and all the benefits that it offers. We told them about a man from their area of town who had been gang involved and facing serious charges. He is now a Journeyman in the Plumbers Union, owns his own car and house, and can support his growing family."
"Three of these men contacted Project Reset shortly after the meeting and have joined the program. These three young men have created resumes and completed a weeklong construction training class. We provided them each a pair of work boots and took them on a tour of a commercial construction site. They heard testimonials from different employees about their own experiences, including their struggles and missteps, and how a career in the trades changed the trajectory of their lives. They saw Project Reset participants who were hired as Helpers, working the jobsite. Most importantly though, they saw their future. They are working with their mentors at Project Reset to obtain summer employment in the trades."
"This didn't happen without setbacks and roadblocks. Many times, there was push back from the young men, lack of follow through, barriers with communication skills, and external distractions. Individualized mentoring is what allowed room for growth in place of failure. Constant redirecting created opportunities to overcome. Project Reset mentors provided wake up calls when needed, last minute transportation when previous plans fell through, guidance on how to communicate with supervision officers, parents, and other support systems."
Nebraska Center for Workforce Development and Education could use your help purchasing items needed by Project Reset individuals. Shop their wish list here.