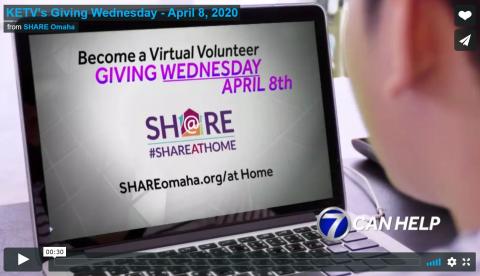 Wednesday, April 8
th
, was a big day for the SHARE Omaha family of 420 nonprofits! KETV's second Giving Wednesday featured ways to #SHAREatHome and virtually volunteer while staying safe. In just one day, KETV's 7 Can Help recruited 398 new volunteer pledges, eager to begin serving vital local missions.
"KETV is proud to partner with Share Omaha for our Project CommUNITY Giving Wednesday," says John Livingston, KETV NewsWatch 7 creative services director. "We are a local broadcaster committed to bringing our community together. We're inspired by the way Omaha embraces volunteerism as a way to help those in need."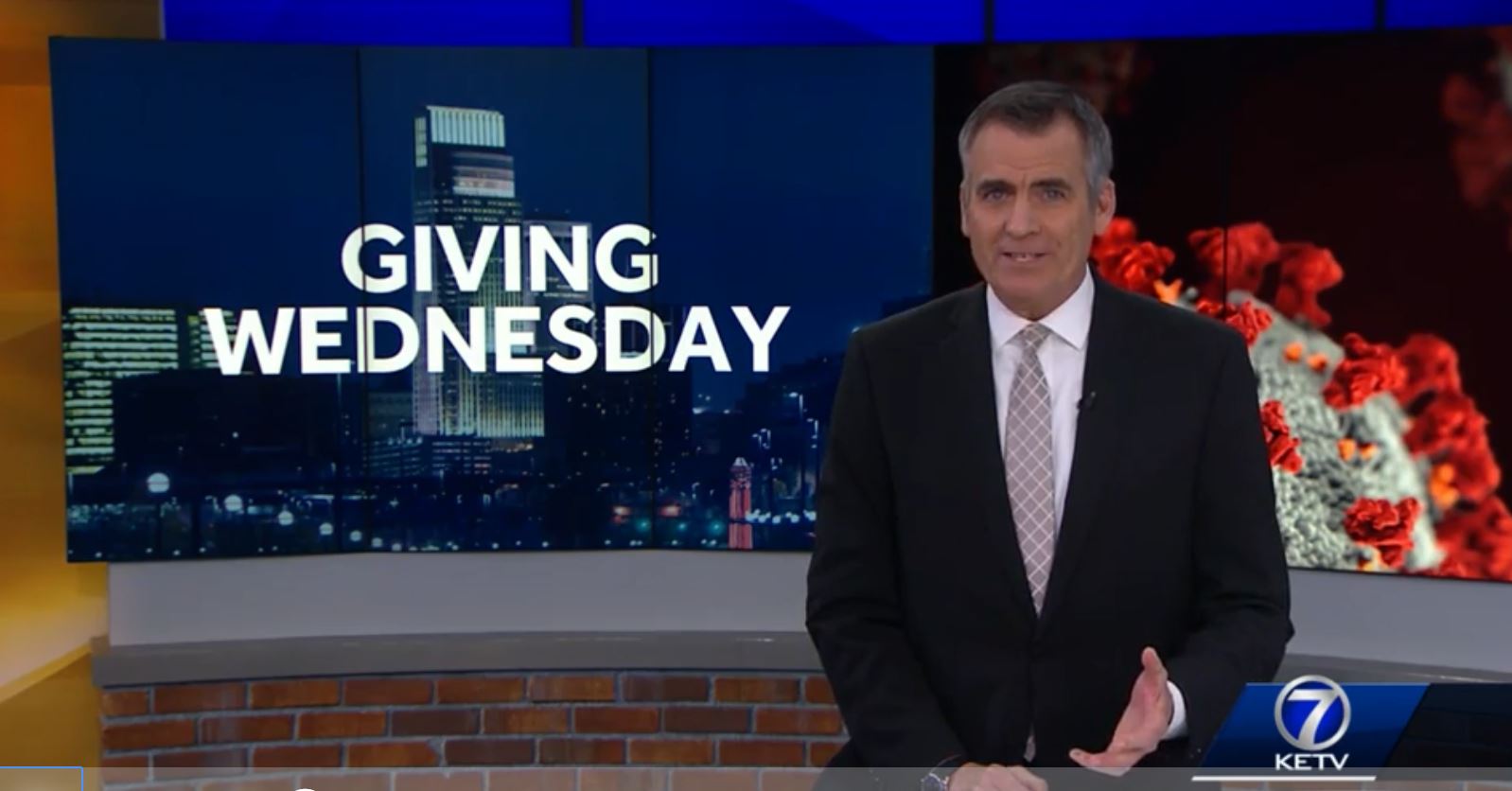 Marjorie Maas, SHARE Omaha executive director, says, "Every volunteer is unique, makes a difference and gives of themselves. To have almost 400 volunteers pledge to show support when we are all in a state of crisis and flux just shows the nature of our metro area. We DO something when faced with adversity, and we showed we could still do good in spite of it."
Our conversations with individuals searching for their "SHARE at Home" fit have illuminated the desire our community has to continue to give back amid the coronavirus pandemic and make our metro stronger. The Omaha/Council Bluffs metro truly is an area full of Do-Gooders.
Thank you to the entire team at KETV!
Your dedication to using all of your resources to recruit support for local nonprofits is the leadership our community needs during this time. The impact you had on dozens of nonprofits in one incredible day will be felt for many months to come. We can't wait to hear and share stories over the coming weeks of connections and giving that began because of Giving Wednesday.
Within 24 hours of the completion of Giving Wednesday, we started to hear how you, our legion of Do-Gooders, were spreading hope.
Lacey Studnicka,
Lutheran Family Services
senior director of community engagement and outreach, shared that "a volunteer that came to us through (Giving Wednesday) YESTERDAY has agreed to sponsor
care packages
for two elderly women who are isolated in their homes and deliver to them TOMORROW!"
DIBS for Kids
' need for volunteers to help stuff thousands of reading packets was filled within hours! David Orrick, DIBS for Kids executive director, share that he "had a sense we might get a response, but I didn't quite anticipate we would get double of the support that we needed! It was pretty overwhelming, but in a really good way."
Organizations like
Golden Retrievers Rescue in Nebraska
had great success with recruiting new
foster homes
and
QLI
will receive many cards and letters of support in the coming weeks from volunteer well-wishers.
Outlook Nebraska
recruited enough volunteers to send birthday cards to donors and clients for a full year. Donna Aman, executive director, says, "We are so thankful for SHARE Omaha, KETV, and our volunteers for supporting Outlook's programs for our neighbors who are living with vision loss."
You can still join the network of #SHAREatHome volunteers and give back while social distancing. Learn more at
SHAREomaha.org/atHome