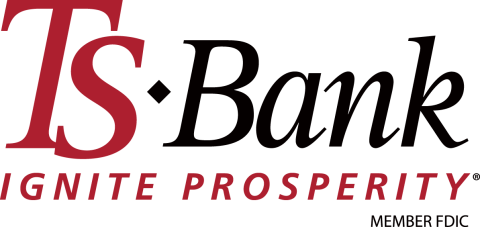 If you missed the Giving Tuesday "
big news
" blog, read the
what
,
when
and
how
here
.
A metro-wide, do good takeover on December 3
rd
would not be possible without
TS Bank's
financial support of #GivingTuesday
712
!
TS Bank believes so strongly in giving back that they reinvest 10% of their pre-tax income back into the community, supporting projects like #GivingTuesday
712
and offer their employees 50 hours of volunteer time off annually!
We all want to do good in our own backyard. For Council Bluffs and Southwest Iowa residents,
GivingTuesday712.org
provides hyper-local ideas and causes to support in Iowa for Giving Tuesday.

"Helping elevate Iowa–based giving matches our intrinsic company values, thus the #GivingTuesday712 sponsorship was a win-win for our company, our employees, and our clients and our community," said Kristi Krayneski, Director of Client Impact with TS Banking Group and Chief Operating Officer with TS Prosperity Group.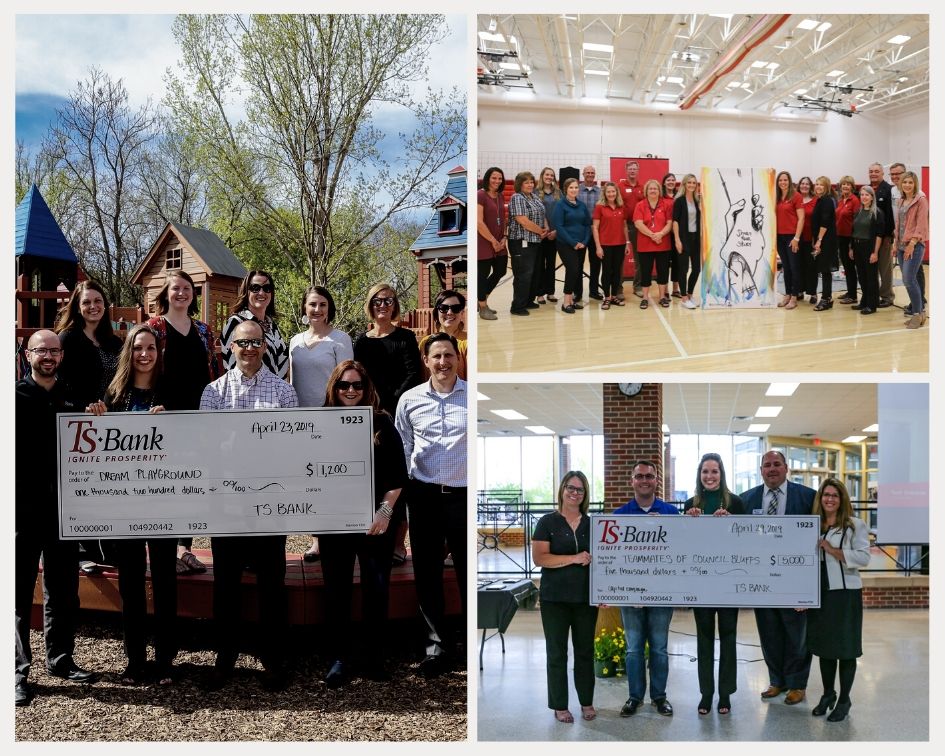 TS Bank's support of #GivingTuesday
712
extends beyond financially supporting the awareness campaign, and
GivingTuesday712.org
, for Giving Tuesday.
TS Bank employees plan to participate in three different drives with Family, Inc., MICAH House and New Visions as well as well serve meals on December 3
rd
in the Council Bluffs area.
"Giving back of our time and talent is important to both our company and our employees. We believe in giving back, paying it forward and that it can be contagious. #GivingTuesday712 is such a great opportunity to commit to this mission," said Kelsey Stupfell, Director of Community Reinvestment with TS Banking Group.
Thank you, TS Bank, for igniting prosperity and reinvesting in Southwest Iowa. We are honored to work with you.