Stories
Some call it stories. Others call it a blog. But here you will find nuggets of goodness to use and -- you guessed it -- SHARE!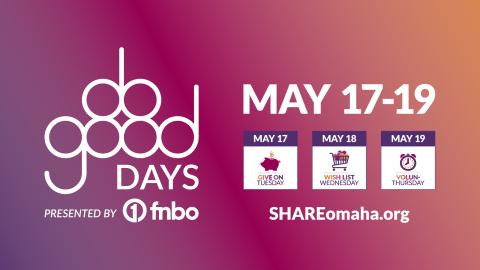 The past two years haven't been easy. Individuals, families and organizations have all been stretched thin in one way or another. But despite what we often see in movies, where characters become selfish and individualistic in the face of disruption and challenges, we know that's not the case in our community.
Doing good is valued here.
In addition to the small acts of kindness we see each day, like neighbors checking in and looking out for one another, we also know that, together, we're capable of incredible collective giving efforts. Last year, when SHARE Omaha asked our community to be a part of the first ever Do Good campaign, you answered our call: $2.5 million was raised through donations to nonprofits, including matching gifts. 1,874 items were donated for Wish List Wednesday. 1,247 people got involved on Volun-Thursday for a combined 2,885 hours.
Of those who donated, 25% were new donors. That's how we know kindness and compassion are valued here. When times are tough, we don't turn our backs. We show up.
This is our reality: local nonprofits are still struggling to keep up with ongoing, increased demand. While we are hopeful that infection numbers will continue to trend downward, the past 12 months still put a pause on in-person fundraising events — a significant revenue stream for these organizations.
It's time for us all to come together again to do good in every way we can.  
Save the date for Do Good Days! from SHARE Omaha on Vimeo.
Do Good Days is back.
Do Good Days
, presented by
FNBO
, is packing the power of giving into three days on May 17-19, 2022. Mark your calendar to give dollars on Tuesday, buy items on Wish List Wednesday, then give your time on Volun-Thursday.
Any donation of time, items and money is put to good use during Do Good Days. When you give cash on Tuesday, May 17, your financial gift offers your favorite organizations flexible support. The past two years have proven that we may not always know what tomorrow will bring, but with donations, nonprofits can take those funds and quickly apply them to the greatest area of need.
 "Your contribution for #DoGoodDays and beyond will help us continue to reach and mentor students in the Ashland/Greenwood area. Our goal is to help every student in 6th-12th grade understand their purpose, discover their value, and find hope in trying times. Hope is desperately needed for students in today's world, and your contribution provides a place to find hope," says Mike Gochenour, director of
ROC Youth Center
Diane Stanton, 
Eastern Nebraska Office on Aging
deputy director, echoes the importance of Do Good Days for local nonprofits. "Donations made to the Eastern Nebraska Office on Aging (ENOA) help provide older Nebraskan's the support they need to remain independent. The financial support of community donors as well as volunteers who give of their time and talents help make it possible to continue to serve those individuals who are most in need."
Wish List Wednesday on May 18 offers you the opportunity to shop online wish lists and ship items directly to causes you care about, or the ability to shop locally and deliver goods. You'll know exactly how your dollars are being used. For example, as a result of the 2021 Do Good campaign,
Latino Center of the Midlands
added mini whiteboards for students to their Adult Education program and offered two Chromebooks as an inventive for their Pathways to Success program.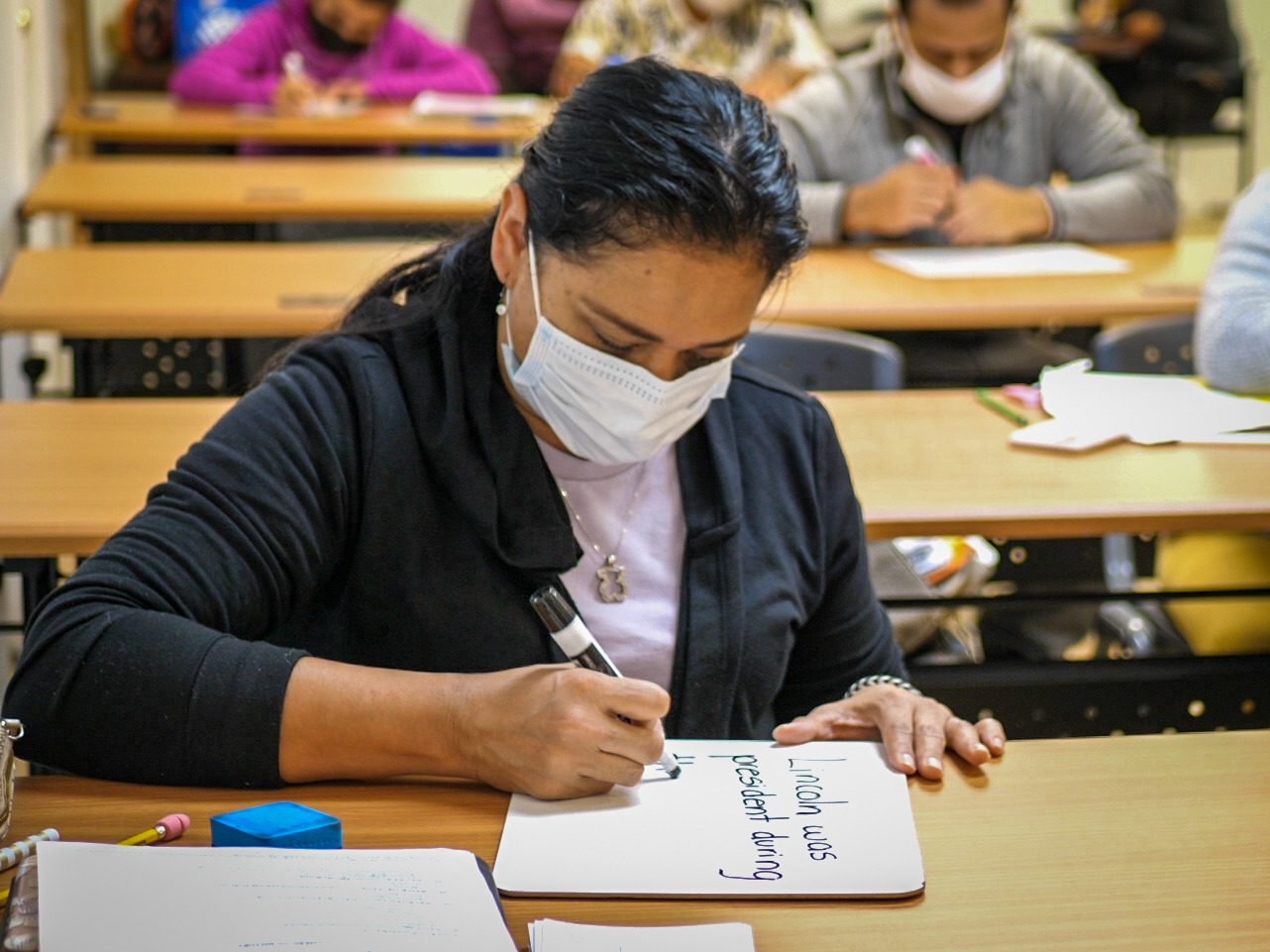 Volun-Thursday on May 19 is our time to hit the streets and volunteer! Whether you serve with your coworkers, family or friends, the time and skills you offer will make an impact on the Omaha/Council Bluffs metro. If May 19th doesn't work for your schedule, explore over 500 volunteer opportunities now at SHAREomaha.org and plan your day to give back.
Create your plan today.
You can start doing good today by planning your Do Good Days donations, what items you'll collect, and where you want to volunteer. First, decide which organizations or cause you want to support. Choosing two or three nonprofits can help you make a bigger impact. Here are some questions to ask yourself:
What causes are important to you?
Do you prefer to give to a larger nonprofit working on communitywide issues or a smaller nonprofit working on more specific issues?
Check out nonprofit profiles as well as the websites of the nonprofits you're considering. Does their mission align with your values?
Next, determine how much of your time and resources you're able to give. Consider making philanthropic donations a part of your year-round budget and set reminders for ongoing donations and volunteer time after Do Good Days.
Be sure to stay connected to SHARE Omaha in the coming weeks leading up to Do Good Days for more ideas on all the good you can spread in our community this spring.
Want to participate early? Go for it! SHARE Omaha is here, 365 days a year, for a reason — so you can do good every day. Learn more at
SHAREomaha.org/DoGoodDays
2021 Do Good Week Results from SHARE Omaha on Vimeo.