Stories
Some call it stories. Others call it a blog. But here you will find nuggets of goodness to use and -- you guessed it -- SHARE!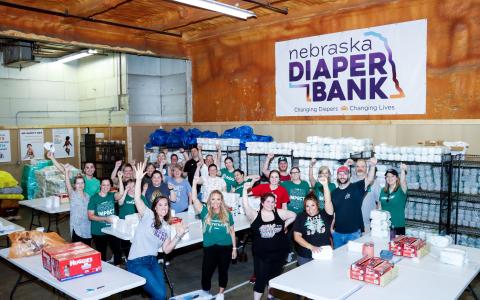 Do Good Days, powered by SHARE Omaha wrapped up on Thursday, May 19, 2022. Every dollar raised, item given, and volunteer hour served during the campaign benefitted a local nonprofit doing vital work in our community. Thank you for giving your all in support of your favorite local causes!
"Our gratitude for gifts of support and service is immense. All those donations of time, dollars and items make a difference and can start powerful relationships between nonprofits and community members. We are so thankful for the generosity shown," said Marjorie Maas, executive director of SHARE Omaha.
Cash donations reported at this point total $1.6 million given and are a compilation of dollars through foundations, direct giving to nonprofit organizations and the SHARE Omaha website. There was an increase of new donors, 25% in 2021 to 33% this year, discovering a new-to-them organization to support through SHARE Omaha's website.
Not all organizations have reported final results and donations will continue through the end of May as SHAREomaha.org accepts donations year-round. Wish List Wednesday donations provided over a thousand items nonprofits need, valued at over $20,000. Volunteer hours served on Volun-Thursday increased by almost 15% over 2021, with over $100,000 worth of volunteer time served on May 19th for more than 70 organizations. Corporate engagement with local causes was higher than ever, including over 113 FNBO employees serving community-wide on Volun-Thursday.
"Do Good Days highlighted all the ways to support and serve the community, to spur new and continuous involvement with our metro area. SHARE Omaha values the investment of nonprofits in the campaign and all those who gave what they could to boost so many important causes," shared Maas.
SHARE Omaha urges the metro to respond now to nonprofits' critical needs. SHAREomaha.org is open year-round. There is still an opportunity to give, and your support is still needed. Economic conditions and pressing personal needs are affecting everyone, but for those serving the most at risk or those causes closest to our hearts, the need remains and grows. Every gift matters; every gift is appreciated.
Give now!
See photos from Do Good Days and join in the celebration of all the good that happened!