Easy ways to do good at home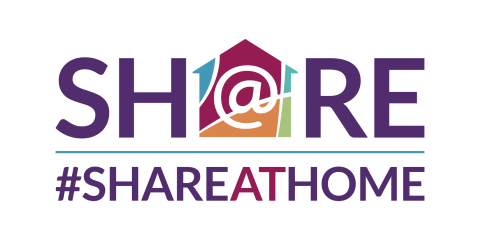 May 27th, 2020 -

Our Omaha/Council Bluffs metro is a community of collaboration and generosity, and this piece of our DNA is showing itself in endless, heartwarming inquires of, "How can we help?"  As we social distance to slow the spread of COVID-19, we are grateful for technology that empowers, unites, and brings us closer to the common goal of a metro where every nonprofit and vulnerable neighbor's needs are met. To see how metro nonprofits have been impacted by the coronavirus, and how your gifts can make a difference, visit SHAREomaha.org/COVID19 If you're able to give: your money, time or skills... You can continue to do good and #SHAREatHome.   EASY WAYS TO VOLUNTEER FROM HOME Become a penpal for Black and Pink. They coordinate a nationwide penpal program in which they match incarcerated LGBTQIA2S+ members with penpals who correspond, build relationships, and participate in harm reduction and affirmation. Submit your interest here.    Crossroads...
Omaha Community Foundation's COVID-19 Response Fund provides flexible resources to organizations in the metro area working with communities who are disproportionately impacted by coronavirus and the economic consequences of this outbreak.
United Way of the Midland's 2-1-1: Protect yourself and those around you. Explore resources regarding COVID-19 in our community, how to prevent its spread and what to do if you believe you are sick or showing COVID-19 symptoms.
The Southwest Iowa COVID-19 Response unmet needs fund, spearheaded by Iowa West Foundation and Pottawattamie County Community Foundation, will support the many local efforts of nonprofit partners to address challenges brought forth by COVID-19.